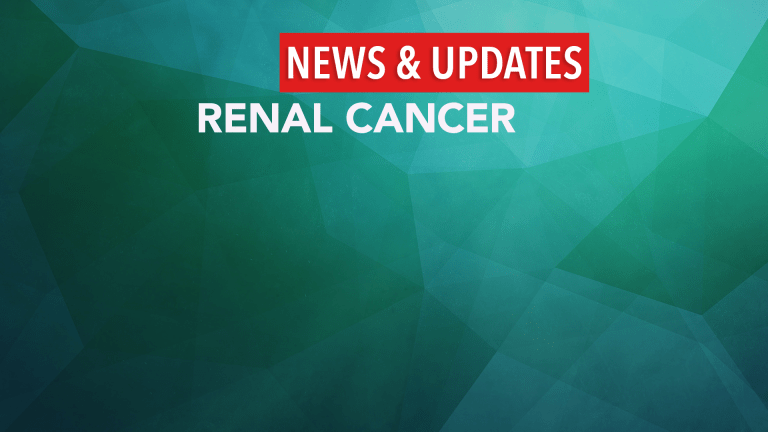 Study of Opdivo® vs Afinitor® Stopped when Opdivo Demonstrated Better Survival
Opdivo® approved by US FDA for treatment of advanced renal cell cancer.
by Dr. C.H. Weaver M.D. updated 2/2019
Patients with advanced or metastatic kidney cancer who are treated with Opdivo® (nivolumab) have better overall survival than those treated with Afinitor® (everolimus), according to findings from a Phase III clinical trial. Because the improved survival with Opdivo was apparent sooner than expected, the trial has been stopped early.
Each year in the United States, more than 58,000 people are diagnosed with kidney cancer. The most common type of kidney cancer is renal cell carcinoma (RCC), which starts in the lining of very small tubes (tubules) in the kidney. For people with advanced RCC (cancer that has spread to other parts of the body), targeted therapies can play an important role in treatment.
Opdivo belongs to a new class of medicines called PD-1 inhibitors that have generated great excitement for their ability to help the immune system recognize and attack cancer. PD-1 is a protein that inhibits certain types of immune responses. Drugs that block PD-1 may enhance the ability of the immune system to fight cancer.
Afinitor is an oral medication that works by inhibiting a protein known as mTOR. The mTOR protein plays an important role in regulating cancer cell division and blood vessel growth. Afinitor has been approved for the treatment of kidney cancer since 2009.
The Phase III trial comparing Opdivo with Afinitor in advanced or metastatic kidney cancer is called CheckMate -025. Patients in the study have been previously treated for kidney cancer. The researchers assigned them to either receive Opdivo (injections every two weeks) or Afinitor (tablets daily until disease progression of serious side effects).
They found that patients who received Opdivo had better overall survival than those who received Afinitor. Bristol-Myers Squib, makers of Opdivo, plans to publish details about the results. Currently, they're allowing patients to continue treatment with Opdivo, and those in the Afinitor group have the option of switching to Opdivo.
Reference: CheckMate -025, a Pivotal Phase III Opdivo (nivolumab) Renal Cell Cancer Trial, Stopped Early [press release]. Bristol-Meyers Squib website. Available at: . Accessed July 23, 2015.