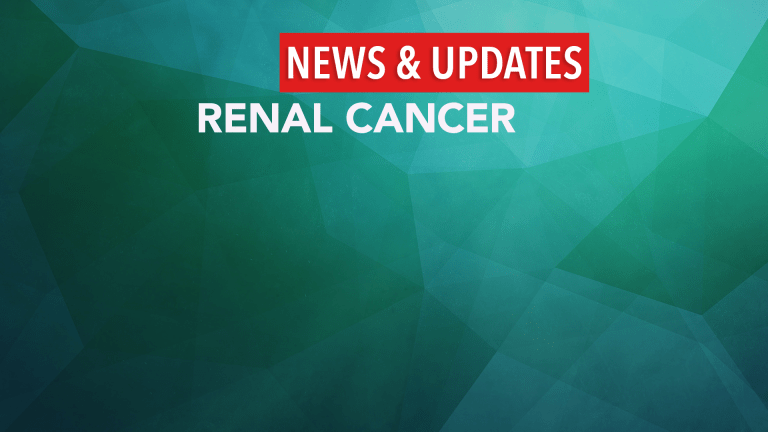 Sorafenib® May be Available for Patients with Advanced Renal Cell Carcinoma
Sorafenib® May be Available for Patients with Advanced Renal Cell Carcinoma
A recent report from Onyx pharmaceuticals reveals that the drug Sorafenib will become available through clinical trials for patients diagnosed with advanced renal cell carcinoma, or kidney cancer.
The kidneys are each filled with tiny tubules that clean and filter the blood-the process that removes waste and makes urine. Renal cell cancer is a malignancy involving these tubules of the kidney. Treatment for renal cell carcinoma can be extensive and may produce poor outcomes. The four basic treatment options for renal cell carcinoma include: surgery, radiation, chemotherapy and biologic therapy (biologic therapy uses substances made by the body or made in a laboratory that are used to boost, or direct, the patient's own immune system to fight the cancer). Stem cell transplantation is also being evaluated for renal cell cancer. A new approach, Sorafenib, disrupts the vascular endothelial growth factor receptor (VEGF), which is responsible for establishing blood vessels that support the cancerous tissues.
Sorafenib is being made available to patients through certain providers who are qualified to conduct clinical trial studies at various sites throughout the United States. The study known as the Advanced Renal Cell Carcinoma Sorafenib Study (ARCCS) is open to patients with advanced kidney cancer who have not received Sorafenib in the past. Recent studies have reported that the disease's progression was up to 50-percent slower among patients treated with Sorafenib; patients treated with a placebo showed progression in 12 weeks, whereas those given Sorafenib had a progression delay of 24 weeks on average.

The makers of Sorafenib, Bayer and Onyx Pharmaceuticals, are currently preparing to apply for approval of Sorafenib from the U.S. Food and Drug Administration (FDA). This would allow physicians to use Sorafenib to treat appropriate patients with the drug without having to participate in a clinical trial. Patients are encouraged to speak to their physician regarding treatment options and the possibility of participating in a clinical trial. For more information regarding clinical trials go to CancerConnect.com.
Reference: Press Release West Haven, CT and Emeryville CA-May 14, 2005. Bayer and Onyx Announce Access to Sorafenib (Bay 43-9006) For Individuals with Advanced Renal Cell Carcinoma.