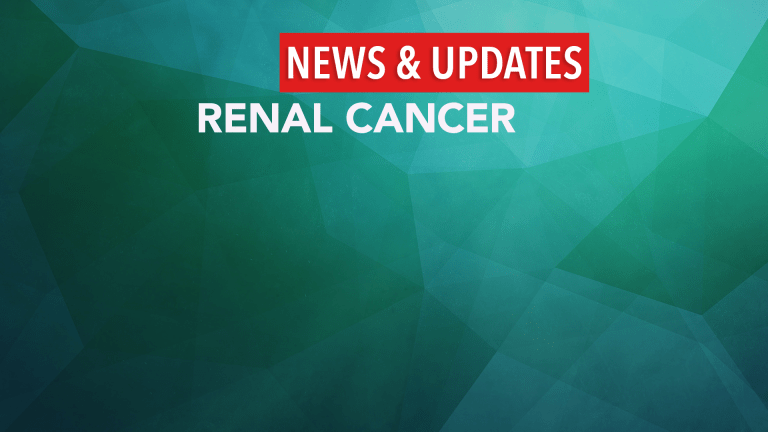 Sorafenib Improves Outcome of Metastatic Renal Cell Carcinoma
Sorafenib Improves Outcome of Metastatic Renal Cell Carcinoma
According to a recent presentation at the 2005 annual meeting of the American Society of Clinical Oncology, the drug Sorafenib significantly improves progression-free survival in patients with metastatic renal cell carcinoma.
The kidneys are each filled with tiny tubules that clean and filter the blood, removing waste and making urine. Renal cell cancer is a malignancy involving these tubules of the kidney. Treatment for renal cell carcinoma can be extensive and may be associated with poor outcomes. There are 4 basic treatment options for the treatment of renal cell carcinoma: surgery, radiation, chemotherapy, and biological therapy. Biological therapy uses substances made by the body or made in a laboratory that are used to boost, or direct, the patient's own immune system to fight the cancer. Sorafenib is a biological agent that disrupts the vascular endothelial growth factor receptor (VEGF), which is responsible for establishing blood vessels that support the cancerous tissues.
This recent study involved 769 patients who received Sorafenib or placebo and were then directly compared. All of the study participants had tumors classified as clear cell tumors, had received one prior regimen of treatment, had a good performance status, and did not have brain metastases. Patients received Sorafenib 400mg twice daily or placebo.
Results of the study appear encouraging. The average duration of the progression-free survival time was doubled in the patients treated with Sorafenib (24 weeks) when compared to the placebo treatment group (12 weeks.) After 12 weeks, 79% of the patients treated with Sorafenib had no progression, compared to 50% in the placebo treatment group. Overall, Sorafenib was considered to be well tolerated. The most commonly occurring side effects associated with Sorafenib included hypertension, hand-foot syndrome diarrhea and rash.
Researchers concluded that Sorafenib significantly improves the progression-free survival interval in patients with metastatic renal cell carcinoma who have already received one regimen of treatment. In addition, Sorafenib was relatively well tolerated. Researchers will continue to evaluate how Sorafenib affects overall survival as the study continues.
Reference: Escudier B, Szczylik C, Eisen T, et al. Randomized phase III trial of the Raf kinase and VEGFR inhibitor sorafenib (BAY 43-9006) in patients with advanced renal cell carcinoma (RCC). Proceedings from the 2005 annual meeting of the American Society of Clinical Oncology (ASCO). Presented May 13 2005. Abstract #LBA4510.