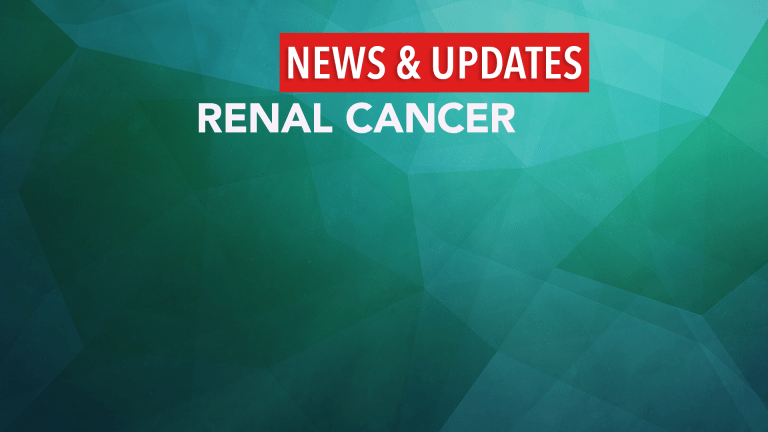 PD-1 Targeted Immune Therapy Shows Promising Activity
PD-1 Targeted Immune Therapy Shows Promising Activity
The investigational drug BMS-936558 caused tumor shrinkage in nearly 25 percent of patients with advanced melanoma, kidney cancer and non-small cell lung cancer (NSCLC), according to the results of a phase I study presented at the 2012 annual meeting of the American Society of Clinical Oncology (ASCO) in Chicago, Illinois.
BMS-936558 is a targeted immune therapy agent that blocks a pathway called PD-1, which inhibits the body's immune response to cancer and prevents the body from fighting the cancer. By blocking the PD-1 pathway, BMS-936558 helps reactivate the immune system to fight the cancer.
The study included 296 patients with melanoma, colorectal, NSCLC, prostate, and renal cancer that had progressed despite standard therapies. All patients had tried up to five other treatments, which failed. Treatment was administered as an intravenous infusion every 2 weeks of each 8-week treatment cycle and response was assessed after each treatment cycle. Patients received up to 12 cycles (2 years) of treatment.
Responses were observed in patients with melanoma, kidney cancer, and NSCLC. After up to two years of treatment, 28 percent of melanoma patients, 37 percent of kidney patients, and 18 percent of NSCLC patients experienced tumor shrinkage. Many patients responded for 12 months or longer.
The treatment was generally well tolerated, with serious adverse events observed in 14 percent of patients. Side effects included skin rashes, diarrhea, and breathing problems.
A sub-analysis of the data indicated that a potential biomarker on cancer cells—a protein called PD-L1—could help predict which patients will respond to BMS-936558. Over one-third of patients whose tumors tested positive for PD-L1 responded to the drug, whereas none of the patients with PD-L1 negative tumors experienced a response. Future research will continue to evaluate the role of PD-L1 as a predictive marker of response to BMS-936558.
The researchers concluded that BMS-936558 produces anti-tumor activity in advanced melanoma, kidney cancer, and NSCLC. The results could be particularly meaningful for patients with advanced NSCLC, which has historically been unresponsive to immune-based therapies.
Reference:
Topalian SL, Brahmer JR, Hodi FS, et al. Anti-PD-1 (BMS-936558, MDX-1106) in patients with advanced solid tumors: Clinical activity, safety, and a potential
biomarker for response. Presented at the 2012 annual meeting of the American Society of Clinical Oncology, June 1-5, 2012, Chicago, IL. Abstract CRA2509.