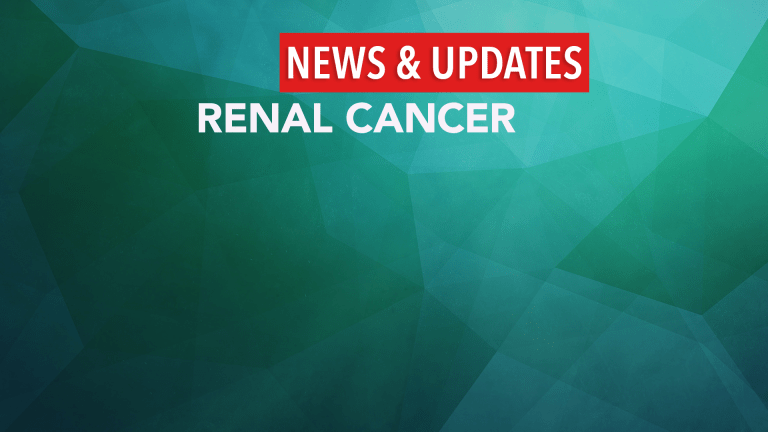 Nexavar® plus Interferon Effective in Metastatic Kidney Cancer
Nexavar® plus Interferon Effective in Metastatic Kidney Cancer
According to an article recently published in the Journal of Clinical Oncology, the agent Nexavar® (sorafenib) plus interferon alfa-2b appears to have substantial anticancer activity in the treatment of advanced kidney cancer.
The kidneys are each filled with tiny tubules that clean and filter the blood-the process that removes waste and makes urine. Renal cell carcinoma (RCC) is a malignancy involving these tubules of the kidney and is the most common type of kidney cancer. Standard treatment for RCC may include cytokines, such as interferon, which stimulate the immune system to fight cancer.
Metastatic RCC refers to cancer that has spread from the kidney to distant sites in the body. Researchers continue to evaluate novel therapeutic strategies for the treatment of metastatic RCC; targeted agents are becoming a strong focus of this research.
Nexavar is one such targeted agent. It blocks the growth of cancer cells by inhibiting several biological pathways that are involved in cellular replication and spread.
Researchers from Duke University and the University of North Carolina along with researchers affiliated with the National Cancer Institute recently conducted a clinical trial to evaluate the combination including Nexavar plus interferon as therapy for metastatic RCC. This trial included 40 patients; one group of patients had received prior treatment with the immune-stimulating agent interleukin-2 (IL-2), and one group did not received prior therapy. Both groups of patients were treated with the combination of Nexavar plus interferon.
Anticancer responses occurred in 33% of patients.
The median duration of anticancer responses was one year.
Median progression-free survival was 10 months.
At a median follow-up of 14 months, median overall survival had not yet been reached.
Reductions in the dose of therapy were required by 65% of patients due to side effects.
Severe side effects included low levels of phosphate, low levels of immune cells and red blood cells, rash, and fatigue.
The researchers concluded that Nexavar plus interferon provides substantial anticancer activity for patients with metastatic RCC who have not received any prior therapy or among those who have received prior treatment with IL-2. The authors suggest that a clinical trial comparing Nexavar plus interferon to Nexavar alone is warranted for patients with this disease.
Patients with metastatic RCC may wish to speak with their physician regarding their individual risks and benefits of participation in a clinical trial further evaluating Nexavar or other promising therapeutic agents.
Reference: Gollob J, Rathmell W, Richmond T, et al. Phase II trial of sorafenib plus interferon Alfa-2b as first- or second-line therapy in patients with metastatic renal cell cancer. Journal of Clinical Oncology. 2007; 25:3288-3295.