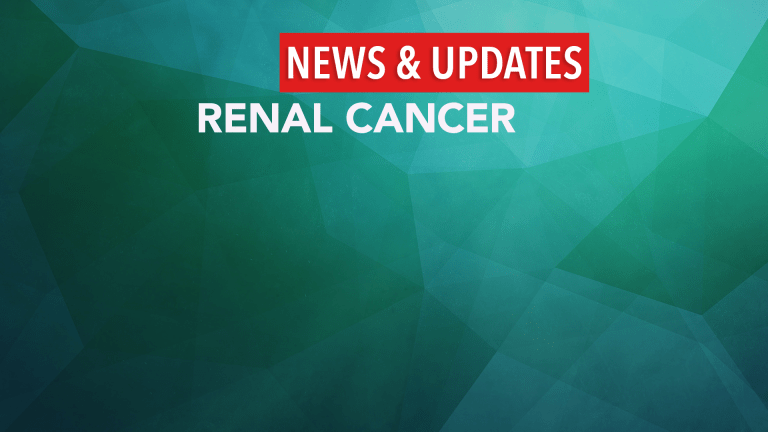 New Approaches for the Treatment of Clear Cell Carcinoma
MK-6472 targets a key molecular driver of clear cell renal cell carcinoma, Immunotherapy also appears promising.
by Dr. C.H. Weaver M.D. 2/2020
In the vast majority of patients with clear cell renal carcinoma, a tumor suppressor protein known as Von Hippel-Lindau (VHL) is not functional. As a result, hypoxia inducible factor (HIF) proteins accumulate inside cancer cells, wrongly signaling that there is a shortage of oxygen. This signal activates the formation of blood vessels and enhances cancer growth. Clear cell renal carcinoma is difficult to treat, and new approaches are needed. MK-6472 may reverse this process.
About Clear Cell Renal Cell Carcinoma
Clear cell renal cell carcinoma is a cancer of the kidneys and derives its name from the appearance of the cancer cells when viewed with a microscope. The exact cause of clear cell renal cell carcinoma is unknown. Smoking, the excessive use of certain medications, and several genetic predisposition conditions such as von Hippel Lindau syndrome may contribute to the development of this type of cancer. Treatment typically consists of surgery to remove as much of the cancer as possible, followed by systemic chemotherapy, interleukin-2 or targeted therapy with Sutent (sunitinib)
About MK-6482
MK-6482 is a novel precision cancer medicine that targets HIF-2a directly which blocks cancer cell growth, proliferation, and abnormal blood vessel formation. MK-6482 targets hypoxia-inducible factor (HIF) 2-a, which promotes new blood vessel growth that fuels kidney tumors. The drug targets a component of the body's mechanism for sensing oxygen levels and turning on genes that enable the body to adjust to hypoxia – a shortage of oxygen – by making more red blood cells and forming new blood vessels.
The study of MK-6482 included 55 patients with advanced clear cell kidney cancer who had an average of 3 prior lines of therapies. After a median follow-up period of 13 months, the overall response rate was 24 percent. The median duration of response had not been reached: 81 percent of patients had an estimated response of more than six months, and 16 patients continued treatment beyond 12 months. The median progression-free response rate was 11 months. MK-6482 us continuing development in clinical trials.
Keytruda Plus Avastin Safe and Effective
Keytruda (pembrolizumab) combined with Avastin (bevacizumab) also appears safe and active in patients with metastatic clear cell renal cell carcinoma
A phase 1b clinical trial evaluated the immunotherapy anti-angiogenic combination strategy and identified no dose-limiting side effects in heavily pretreated patients with advanced cancer.
The overall response rate in 48 patients was reported to be 61% including 1 complete response and 25 partial responses.
The median survival without cancer progression was 20.7 months and with a median follow-up of 28.3 months, the median overall survival had not been reached.
Keytruda and Avastin appears to represent an effective new treatment option for individuals with advanced clear cell renal cell carcinoma.2
Reference:
RCC; J Clin Oncol. 2020 Feb 25. Epub ahead of print).