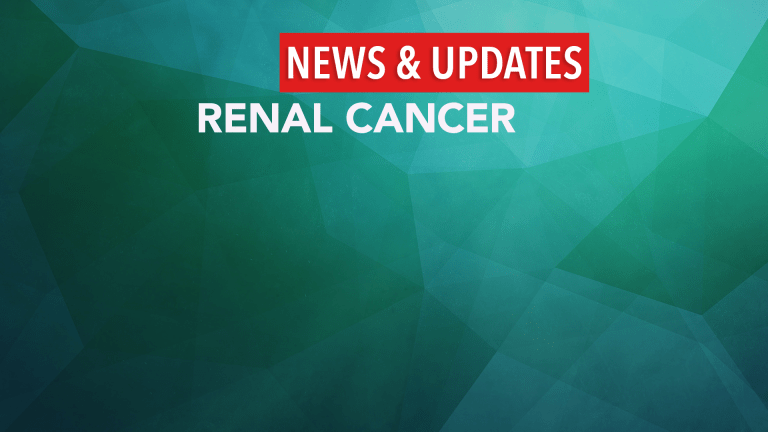 Inlyta Approved for Advanced Kidney Cancer
Inlyta Approved for Advanced Kidney Cancer.
The US Food and Drug Administration has approved Inlyta® (axitinib) for the treatment of advanced renal cell (kidney) cancer that has not responded to another drug used for this condition.
Inlyta is a drug that is taken orally, as a pill. It works by blocking certain proteins that play a role in cancer growth.
A study that contributed to the approval of Inlyta for kidney cancer involved 723 patients with metastatic, clear-cell, renal cell cancer.  All patients had experienced cancer progression after initial treatment that included Sutent® (sunitinib), Avastin® (bevacizumab), Torisel® (temsirolimus), or cytokine therapy.  Study participants were assigned to treatment with either Inlyta or Nexavar® (sorafenib).
Inlyta delayed the worsening of the cancer: progression-free survival was 6.7 months among patients treated with Inlyta and 4.7 months among patients treated with Nexavar.
The most common side effects among patients treated with Inlyta were diarrhea, high blood pressure, fatigue, decreased appetite, nausea, loss of voice, hand-foot syndrome, weight loss, vomiting, weakness, and constipation.
The approval of Inlyta specifies that it is for advanced renal cell carcinoma after failure of one prior systemic therapy.
Inlyta is the seventh new drug to be approved for advanced kidney cancer since 2005.
Reference: FDA News Release. FDA approves Inlyta to treat patients with a type of advanced kidney cancer. January 27, 2012.