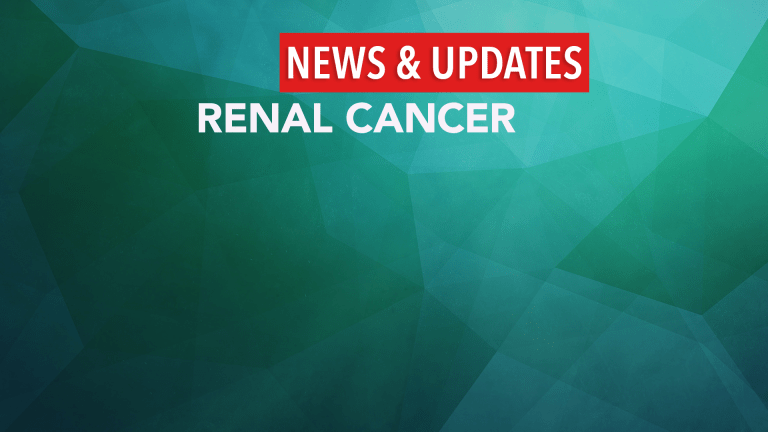 Fotivda (Tivozanib) for Advanced Renal Cell Carcinoma
Updated clinical trial results reveal Fotivda superior to Nexavar - leads to US FDA approval for advanced RCC.
by Dr. C.H. Weaver M.D. updated 3/2021
​The precision cancer medicine tivozanib delays cancer progression and prolongs survival in individuals with advanced renal cell cancer (RCC). The U.S. Food and Drug Administration approved Fotivda (tivozanib) for the treatment of adults with relapsed or refractory advanced renal cell carcinoma (RCC) who have received two or more prior systemic therapies in March 2021.
About Fotivda (tivozanib)
Fotivda is an oral tyrosine kinase inhibitor that targets proteins responsible for stimulating cancer cell growth. Fotivda blocks all three vascular endothelial growth factor (VEGF) receptors. VEGF plays a key role in the development of new blood vessels. By blocking VEGF, fotivda deprives the cancer of nutrients and oxygen and inhibits its growth.
Clinical trial results released in 11/2018 reported that 351 patients with advanced RCC were treated with either Fotivda or Nexavar (sorafenib) and directly compared. The "TIV-3" clinical trial included patients with RCC who have failed at least two prior regimens.(1)
Overall the treatment was well tolerated and more than twice as many tivozanib treated patients responded to treatment and these individuals survived without cancer progression an average of 5.6 months compared to 3.9 months for those treated with Nexavar.
The approval of Fotivda was based on AVEO's pivotal Phase 3 study, TIVO-3. The median time to cancer progression was 5.6 months for fotivda compared with 3.9 months for nexavar. Median overall survival was modestly improved to 19.2 molnths compared to 16.4 for nexavar.
Fotivda was previously approved for the treatment of adult patients with advanced RCC in the European Union plus Norway and Iceland. In those markets, it is also sold under the brand name of Fotivda.
Early Clinical Trial Results...
Tivozanib (AV-951) was demonstrated to be well tolerated and improved median progression-free survival (PFS) in some patients with advanced RCC, according to the results of a phase II study initally published in the Journal of Clinical Oncology and these results led to the development of the comparative "TIV-3" clinical trial reported above.
The phase II, randomized trial included 272 patients who received tivozanib for 16 weeks. After the initial 16 weeks, 78 patients who demonstrated tumor shrinkage greater than 25% continued to take tivozanib, while 118 patients with tumor shrinkage less than 25% were randomized to receive tivozanib or placebo. Patients who experienced tumor growth of 25% or more were discontinued from the study.
After 16 weeks of treatment, the objective response rate (ORR) for tivozanib was 18%. Of the 118 randomized patients, significantly more patients who were randomly assigned to receive double-blind tivozanib remained progression free after 12 weeks versus patients who received the placebo. PFS was 49% for patients who received tivozanib compared to 21% for those who received placebo. The most common grade 3 and 4 treatment-related adverse event was hypertension.
The researchers concluded that tivozanib is active against advanced RCC. The drug was well tolerated with minimal toxicities.
About Renal Cell Cancer
More than 58,000 people are diagnosed with kidney cancer in the United States each year. The most common type of kidney cancer is renal cell carcinoma (RCC). For people with metastatic RCC (cancer that has spread to other parts of the body), targeted therapies such as tivozanib can play an important role in treatment
References:
Nosov DA, Esteves B, Lipatov ON, et al. Antitumor activity and safety of tivozanib (AV-951) in a phase II randomized discontinuation trial in patients with renal cell carcinoma. Journal of Clinical Oncology. Published early online: April 9, 2012. doi: 10.1200/JCO.2011.35.352
Pawlowski N et al. AACR 2013. Poster 3971
J Angulo and O Shapiro, Cancers (Basel) 2019 Sep; 11(9): 1227. [10.3390/cancers11091227]
Decision Resources. RCC landscape and forecast. December 12, 2019.