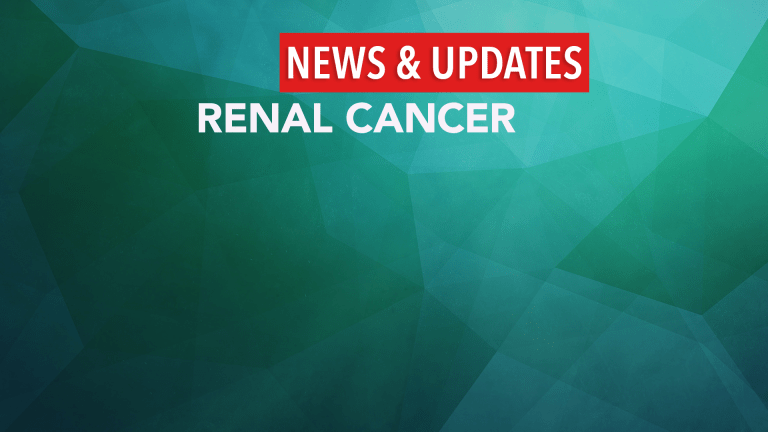 Cryoablation Effective for Renal Cancer
Cryoablation is effective treatment for early stage kidney cancer with fewer side effects than surgery.
by Dr. C.H. Weaver M.D. updated 6/2020
Stereotactic percutaneous cryoablation and laparoscopic renal cryoablation are effective treatments for selected patients with kidney cancer, according to the results of several studies which now confirm that cryoablation which only takes ~45 minutes to perform should be a standard treatment option for some early stage kidney cancers. (1-3)
The kidneys are each filled with tiny tubules that clean and filter the blood; this process removes waste and makes urine. Renal cell cancer (RCC) is a malignancy involving these tubules of the kidney. Surgery is the mainstay of treatment for kidney cancer, as the cancer is typically resistant to radiation and chemotherapy. Historically, surgical treatment of RCC consisted of a radical nephrectomy, which involves removal of the entire kidney, local lymph nodes, and any cancer in the area surrounding the kidney. The trend in the surgical management of RCC, however, is to perform less aggressive surgery when possible.
Cryoablation is a minimally invasive technique that uses extremely cold temperatures to "freeze" small cancers. In patients with cancer that is less than or equal to 5.0 cm in diameter, cryoablation appears to be a promising approach for removing the cancer. Two recent studies evaluated two different methods of cryoablation.
Researchers from the Cleveland Clinic evaluated CT-Nav®, a stereotactic surgical navigation system that delivers cryoablation and radiation to a tumor via a cryoprobe. This reduces the radiation exposure compared with conventional radiation treatment. This was a prospective pilot study designed to evaluate the feasibility, safety, and accuracy of the system. The system was used to cryoablate 13 tumors in 10 patients. The mean tumor size was 2.2 cm; mean operation time was 155 minutes; and mean length of hospital stay was 9.5 hours. There were no complications. The researchers concluded that this method offers potential for patients with kidney cancer.

Researchers from the University of Southern California evaluated laparoscopic renal cryoablation in 80 patients with renal tumors; the mean tumor size was 2.3 cm. All patients were treated by a single surgeon and then followed for a minimum of five years. At five years overall survival was 84%, and progression-free survival was 81%. At ten years overall survival was 51%, and progression-free survival was 78%. The researchers concluded that this as an effective treatment for select patients.
Researchers from Johns Hopkins looked at 134 patients who underwent cryoablation for early-stage kidney cancer and compared their outcomes over 10 years with those of patients who had either a radical or partial nephrectomy. The proportion of patients who were still alive or had died from some other cause besides kidney cancer—was 94% at both five and 10 years after treatment, a figure comparable to that reported after radical or partial nephrectomy. Overall survival probability after percutaneous cryoablation at five and 10 years was longer than for radical or partial nephrectomy. (3)
Taken together these results indicate that cryoablation may start to play a larger role in the surgical treatment of early stage kidney cancer. When performed by an experienced surgeon outcomes appear similar to invasive surgery.
References:
Haber GP, Crouzet S, Remer EM, et al. Stereotactic percutaneous cryoablation for renal tumors: Initial clinical experience. Journal of Urology. 2010; 183: 884-888.
Aron M, KAmoi K, Remer E, et al. Laparoscopic renal cryoablation: 8-year, single-surgeon outcomes. Journal of Urology. 2010; 183: 889-895.