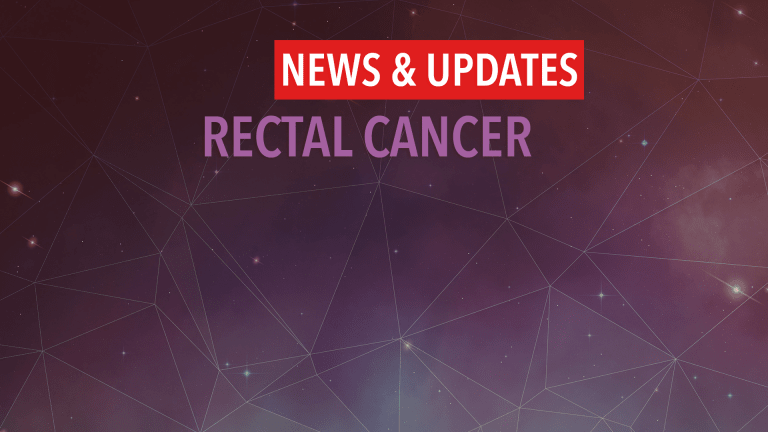 Does Preoperative Immunotherapy Improve Treatment of Locally Advanced Rectal Cancer?
Immunotherapy May Improve Treatment of Rectal Cancer
According to findings from a phase II AVANA study presented at the ESMO World Congress on Gastrointestinal Cancer 2021 a majority of patients with locally advanced rectal cancer receiving preoperative treatment with chemoradiotherapy plus the immunotherapy drug BAVENCIO (avelumab) achieved complete disappearance of their cancer prior to surgery.
The rationale for this study was based on the idea that preoperative chemoradiotherapy, which is considered the standard of care in the management of locally advanced rectal cancer, combined with immunotherapy could provide enhanced clinical benefit over chemoradiotherapy alone. Pre-operative chemoradiotherapy increases PD-L1 expression in the tumor cells of patients with locally advanced rectal cancer suggesting a PD-1/PD-L1 pathway blockade agent like Bavencio is particularly well-suited in this setting.
About Bavencio
Bavencio is a "checkpoint inhibitor" drug that targets the programmed cell death-ligand PD-1/PD-L1 pathway with potential immune checkpoint inhibitory and anti-cancer activity. When Bavencio binds to PD-L1 it blocks the interaction of PD-L1 with its receptor protein 1 (PD-1). This inhibits the activation of PD-1 and restores immune function through the activation of cytotoxic T lymphocytes targeted to PD-L1-over-expressing cancer cells.
The AVANA clinical trial was carried out in 10 cancer centers across Italy that enrolled 101 patients with surgically resectable locally advanced rectal cancer, which was defined by the presence of at least one of the following features: lymph node-positive, invasion to the surrounding tissue, or high-risk disease. All patients received standard preoperative chemoradiotherapy plus Bavencio. Surgery involving excision of a significant length of the bowel around the tumor was performed 8-10 weeks following the end of chemoradiotherapy.
Overall, the treatment was well tolerated with 12% of patients experiencing immune related side effects resulting in the discontinuing of Bavencio in 9 patients. In total, 23% of patients demonstrated a complete disappearance of their cancer and 60 patients achieved a major pathological response.
The combination of standard preoperative chemoradiotherapy and Bavencio showed promising activity and a feasible safety profile. Although disease progression-free survival and overall survival results require a longer follow-up the addition of immunotherapy appears to have the potential to improve treatment of locally advanced rectal cancer.
Reference
Salvatore, Lisa A phase II study of preoperative chemoradiotherapy plus avelumab in patients with locally advanced rectal cancer, The AVANA study. https://www.esmo.org/meetings/past-meetings/esmo-world-gi-2021