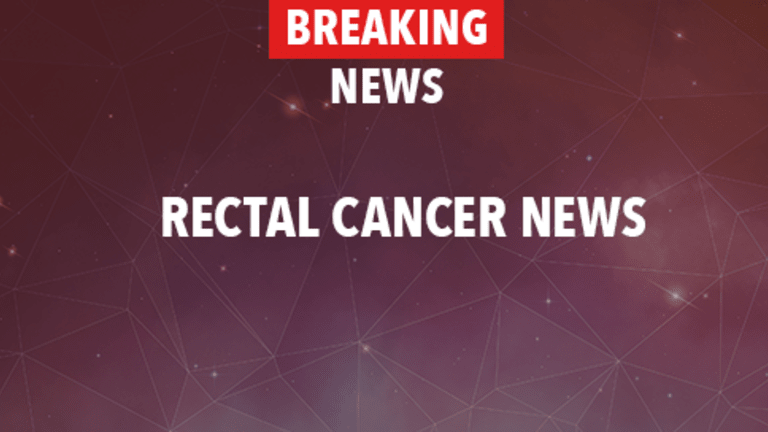 Preoperative Radiation and Chemotherapy May Improve Treatment Outcomes
Preoperative Radiation and Chemotherapy May Improve Treatment Outcomes in Patients with Rectal Cancer
A recent report published in the Journal of Clinical Oncology suggests that pre-operative treatment with radiation therapy and chemotherapy may decrease cancer recurrences, preserve sphincter function and ultimately improve survival in patients with rectal cancer following surgery.
Cancer of the anus, the opening at the end of the rectum, is an uncommon cancer. Depending on the extent of the disease, cancer of the anus may be treated with surgery, chemotherapy and/or radiation therapy. Persons who have rectal cancer that can be operated on are often treated with surgery followed by a combination of radiation therapy and chemotherapy. Patients with rectal cancers that are large in size or have cancer cells that have spread to the lymph nodes are at an increased risk for a cancer recurrence following standard therapies. For these patients more aggressive treatments are needed.
Researchers have recently evaluated a treatment strategy involving radiation therapy and chemotherapy prior to surgical removal of cancer. Pre-operative treatment can shrink some rectal cancers, and therefore may allow more complete surgical removal of the cancer. Moreover, surgery involving the removal of a smaller cancer is less extensive and may help preserve the rectal sphincter, which is a circular muscle that controls bowel function. If pre-operative therapy can decrease the chances of a cancer recurrence and reduce the risk of damage to the rectal sphincter, treatment involving this approach may prove beneficial to many patients.
In a recent clinical study, 15 patients with rectal cancer that had spread to local lymph nodes received pre-operative treatment with radiation therapy and chemotherapy consisting of tegafur (UFT) and leucovorin. The purpose of this study was to evaluate the tolerability of this treatment and the effectiveness of diminishing cancer size prior to surgery.
Almost all of the patients were able to tolerate the pre-operative chemotherapy and radiation. In addition, pre-operative treatment allowed 14 patients to have complete surgical removal of their cancer and 12 of these patients were able to undergo sphincter-sparing surgery. Physicians conducting this study concluded that treatment with this chemotherapy and radiation combination prior to surgery was well tolerated and feasible. This regimen was successful in shrinking the cancer prior to surgery, therefore potentially allowing complete removal of the cancer in more patients.
Patients with rectal cancer may wish to speak with their physician about the risks and benefits of pre-operative chemotherapy and radiation or about the participation in a clinical trial utilizing this or other promising therapies. Two sources of information that can be discussed with a doctor include comprehensive, easy-to-use services provided by the National Cancer Institute (cancer.gov) and eCancerTrials.com. eCancerTrials.com also provides personalized clinical trials searches on behalf of patients. (Journal of Clinical Oncology, Vol 18, No 20, pp 3529-3634, 2000)
Copyright © 2018 CancerConnect. All Rights Reserved.