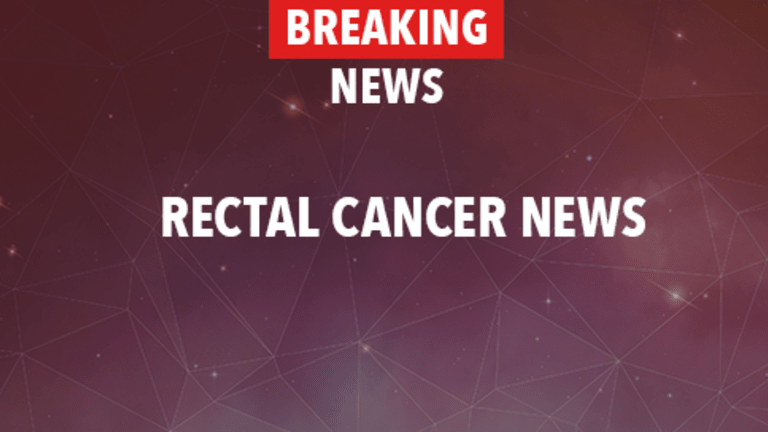 Neoadjuvant Camptosar® plus Xeloda® Effective in Rectal Cancer
Neoadjuvant Camptosar® plus Xeloda® Effective in Rectal Cancer
The Journal of Clinical Oncology has recently published the results of a study that found that preoperative (neoadjuvant) chemotherapy with Xeloda® (capecitabine) and Camptosar® (irinotecan) is well tolerated and effective for patients with stage 3-4 rectal cancers.
Rectal cancer is a disease in which malignant cells arise from the cells of the rectum. The rectum is part of the digestive system and is the final 6 inches of the large intestine. Current treatments for rectal cancer include surgery, chemotherapy, and radiation. Some of the factors that influence the choice of treatment include the risk of whether or not the cancer will recur, the extent of the cancer, the general health of the patient and whether or not the cancer has recurred following after previous treatment. Compared to surgery alone, chemotherapy and radiation given before surgery has been shown to improve patient outcomes in patients with locally advanced rectal cancer; however, this treatment issue is still being evaluated. The rationale behind neoadjuvant therapy is to have treatment shrink the cancer prior to surgical removal, so that the maximum amount of cancer may be removed. In addition, neoadjuvant therapy may quickly stop the spread of cancer cells, as opposed to the patient waiting to heal from surgery to receive additional therapy. In this recent trial researchers evaluated the combination of Xeloda®, which is an oral form of the commonly used chemotherapy agent 5-fluorouracil, and Camptosar® given weekly along with pelvic radiation.
This recent study conducted in Germany, evaluated 19 patients diagnosed with stage 3-4 rectal cancers. Patients received weekly Camptosar® 50mg/m2 for 4 weeks along with twice daily doses of Xeloda® on days 1-38. The Xeloda® dose was provided at two different dose levels (DL). DL I consisted of 500mg/m2 (12 patients) and DL II consisted of 625mg/m2 (7patients). In addition, patients underwent 3 dimensional conformal radiation to a dose of 50.4Gy.
Results of the study found that for patients who received Camptosar® and Xeloda® at DLI, no dose-limiting toxicities were experienced, and severe side effects were observed in only 1 of the 12 patients. However, 3 of the 7 patients who received weekly Camptosar® and DL II of Xeloda® experienced moderate diarrhea. All of the patients were able to undergo surgery with optimal outcomes achieved in each case. Complete pathologic remission (no cancer cells detected in laboratory analysis) was noted in 4 patients, while another 5 had only microscopic evidence of the residual cancer.

Researchers concluded that preoperative chemotherapy with Camptosar® and Xeloda® was a generally well-tolerated and feasible treatment option for patients with stage 3-4 locally advanced rectal cancers. Larger clinical trials are needed to confirm these findings and are anticipated. Patients with rectal cancer are encouraged to speak to their physician regarding treatment options and participation in clinical trials.
Reference: Hofheinz R, Gerstenberg-Helldorf B, Wenz F, et al. Phase I Trial of Capecitabine and Weekly Irinotecan in Combination with Radiotherapy for Neoadjuvant Therapy of Rectal Cancer. The Journal of Clinical Oncology. 2005; 23: 1350-1357.
Copyright © 2018 CancerConnect. All Rights Reserved.