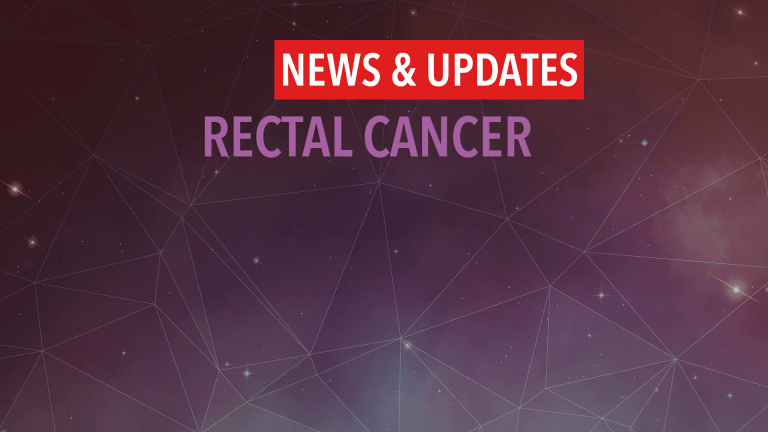 NCCN Guidelines® Recommend SIR-Spheres® Y-90 Resin Microspheres
SIR-Spheres® Y-90 Resin Microspheres for treatment of liver metastases
by Dr. C.H. Weaver M.D. updated 1/2021
SIR-Spheres® Y-90 microspheres are considered to be a valid treatment option for certain cancers involving the liver according to the National Comprehensive Cancer Network® (NCCN®) Clinical Practice Guidelines for colon cancer and rectal cancer.
Nearly 140,000 Americans are diagnosed with colorectal cancer every year, and more than 50% will have their cancer spread to their liver. (1,2) This gives patients with cancer that has spread to the liver but cannot be removed with surgery a new treatment option.
About Selective Internal Radiation Therapy using SIR-Spheres Y-90 Resin Microspheres
SIR-Spheres Y-90 resin microspheres are a medical device used in an interventional radiology procedure known as selective internal radiation therapy (SIRT), or radioembolization, which targets high doses of radiation directly to liver tumors. The treatment consists of tens of millions of radioactive Y-90 coated resin particles, each no bigger in diameter than a human hair. SIR-Spheres Y-90 are injected into the hepatic artery which is the main blood supply to the liver via a catheter inserted into the femoral artery through an incision in the groin. The Y-90 resin microspheres become lodged in the smaller blood vessels that surround cancer in the liver, where they deliver a high dose of radiation to the cancer, while sparing healthy liver tissue. (3,4,5)
Predicting SIR-Spheres® microspheres Treatment Outcome for Metastatic Colorectal Cancer
Pre-treatment laboratory tests may play a key role in predicting patient outcomes prior to selective internal radiation therapy for metastatic colorectal cancer, while a new modeling technology for enhancing delivery of treatment could improve treatment success, according to two studies presented at the American Society of Clinical Oncology's Gastrointestinal Cancers Symposium.
Selective Internal Radiation Therapy (SIRT), also known as radioembolization, delivers doses of radiation directly to the site of tumors—and is used to treat inoperable liver cancer. During the minimally invasive treatment, millions of radioactive SIR-Spheres microspheres are infused via a catheter into the liver where they selectively target liver tumors with a dose of internal radiation up to 40 times higher than conventional radiotherapy, while sparing healthy tissue.
Once a patient with metastatic colorectal cancer has failed multiple lines of chemotherapy, there is no standard of care to treat the disease. Clinical studies have confirmed that patients with metastatic colorectal cancer treated with SIR-Spheres microspheres have response rates higher than with other forms of treatment, resulting in increased life expectancy, greater periods without tumor activity and improved quality of life. SIRT has been found to shrink liver tumors more than chemotherapy alone.
The MORE study (Metastatic colorectal cancer liver metastases Outcomes after Radio Embolization) was one of the largest radio embolization studies and included data from 606 patients with metastatic colorectal cancer. (6) The retrospective review included values for the following parameters 10 days prior to treatment: hemoglobin, albumin, alkaline phosphatase, AST, ALT, total bilirubin and creatinine.
After a median follow-up of 8.5 months after SIRT, fewer than 11 percent of patients were treated outside recommended guidelines, with grade 2 albumin being the most common at time of SIRT. Abnormal parameters were associated with statistically significantly decreased median survivals. The researchers concluded that review of pre-SIRT laboratory parameters could help improve median survivals if abnormal values can be addressed prior to radiation delivery in order to optimize treatment response.
In another study, researchers used complex modeling of the hepatic arterial route and the tumor microvascular bed in which the 90Y-microsphere radioactive particles will become permanently embedded. (7) This shows promise to more accurately outline the path microspheres take to the tumor arteriole end which may improve treatment success. The researchers concluded that predictive modeling may now be possible for microspheres exiting from a catheter into the hepatic artery to its final position in a tumor end arteriole, or for systemic therapies.
Both studies aimed to improve SIRT patient outcomes—and provide insight for enhancing the degree of precision for delivering SIRT. (6,7)
References
American Cancer Society. Colorectal Cancer Facts & Figures 2014-2016. Atlanta: American Cancer Society, 2014.
Cho M, Gong J and Fakih M.The state of regional therapy in the management of metastatic colorectal cancer to the liver. Expert Review of Anticancer Therapy, 2016; 16 (2): 229–245.
van Hazel GA, Heinemann V, Sharma NK et al. SIRFLOX: Randomized Phase III trial comparing first-line mFOLFOX6 (plus or minus bevacizumab) plus selective internal radiation therapy in patients with metastatic colorectal cancer. Journal of Clinical Oncology. 2016; 34: 1723–1731.
Kennedy AS, Ball D, Cohen SJ et al.Multicenter evaluation of the safety and efficacy of radioembolization in patients with unresectable colorectal liver metastases selected as candidates for 90Y resin microspheres. Journal of Gastrointestinal Oncology. 2015; 6: 134–142.
SIR-Spheres® microspheres (Yttrium-90 Microspheres) Product Information.
Available here.
Kennedy AS, Ball D, Cohen SJ, et al: Pre-90Y hepatic radiotherapy hemoglobin and liver functions predict overall survival in unresectable chemotherapy refractory metastatic colorectal cancer. ASCO Gastrointestinal Cancers Symposium 2014; Abstract 292.
Kennedy A, Clipp R, Christensen D. First in man fractal methodology to model both the hepatic arterial tree and tumor microvasculature for 90y-microsphere brachytherapy. ASCO Gastrointestinal Cancers Symposium 2014; Abstract 248.