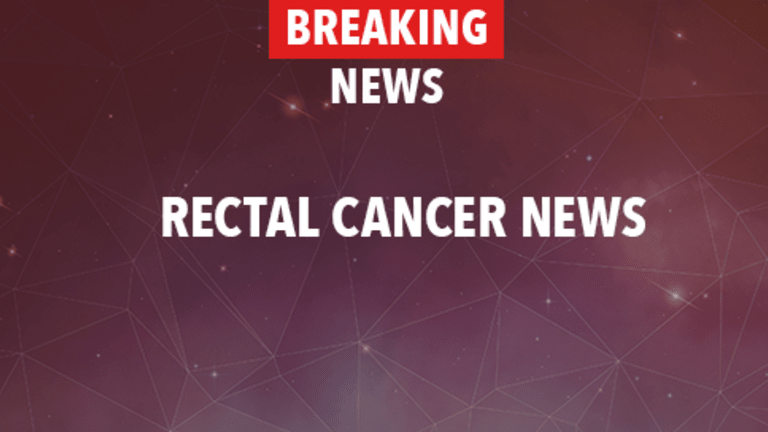 MRI Can Help Predict if Rectal Cancer May Be Surgically Removed
MRI Can Help Predict if Rectal Cancer May Be Surgically Removed.
According to an article recently published in the British Medical Journal, magnetic resonance imaging (MRI) can help determine if cancer can be completely removed by surgery among patients diagnosed with early rectal cancer. Results from an MRI can indicate which patients may benefit from treatment prior to surgery to shrink their cancer.
The rectum is the last portion of the large intestine. Standard treatment for rectal cancer often includes the surgical removal of as much of the cancer as possible. Unfortunately, surgery to remove rectal cancer may result in loss of sphincter control. In an attempt to combat this, researchers have been evaluating the effects of chemotherapy or radiation therapy prior to surgery, referred to as neoadjuvant therapy.
The concept behind neoadjuvant therapy is to shrink the cancer as much as possible prior to surgery so that the cancer may be completely removed with minimal surgery, thus maintaining sphincter control.
Researchers from Europe recently conducted a clinical trial evaluating the accuracy of magnetic resonance imaging (MRI) prior to surgery to determine which patients could have their cancer completely removed by surgery. This study included 408 patients with early rectal cancer who underwent the surgical removal of their cancer prior to any therapy; results from surgery were compared to results indicated by MRI.
MRI accurately determined 94% of patients who were able to undergo the complete removal of their cancer.
The researchers concluded that results from MRI scans prior to surgery may help accurately predict which patients with rectal cancer are able to undergo the complete surgical removal of their cancer. The authors state the MRI results can warn "the multidisciplinary team of potential failure of surgery, thus enabling selection of patients for preoperative treatment."
Patients with early rectal cancer may wish to discuss with their physicians their individual risks and benefits of all therapeutic options.
Reference: Affiliates of the MERCURY Study Group. Diagnostic Accuracy of Preoperative Magnetic Resonance Imaging in Predicting Curative Resection of Rectal Cancer: Prospective Observational Study. British Medical Journal. Published online September 19, 2006. DOI:10.1136/bmj.38937.646400.55.
Related News:

Addition of Chemotherapy to Pre-operative Radiation Improves Responses in Rectal Cancer (8/25/2005)
Copyright © 2018 CancerConnect. All Rights Reserved.