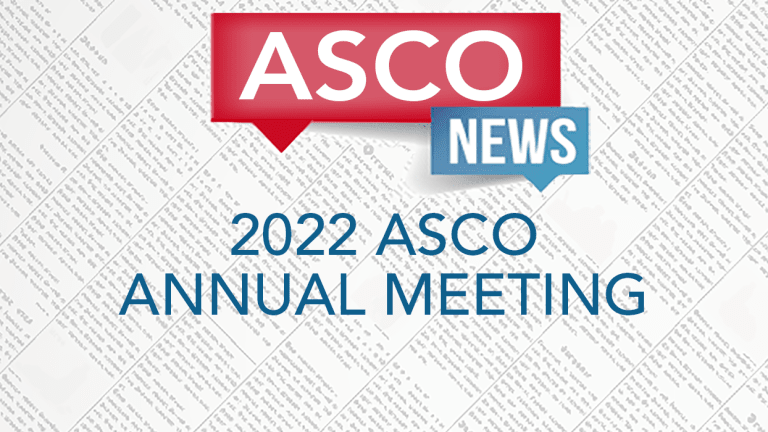 Jemperli (dostarlimab) Update From ASCO 2022 Annual Meeting
Jemperli (dostarlimab), a new standard for mismatch repair-deficient locally advanced rectal cancer?
Jemperli (dostarlimab), an anti-PD-1 monoclonal antibody, was reported to have a 100% clinical complete response rate among patients with mismatch repair-deficient locally advanced rectal cancer at the American Society of Clinical Oncology 2022 annual meeting.
Microsatellite instability (MSI) is the condition of genetic hypermutability or a predisposition to mutations in cells that results from the bodies impaired DNA mismatch repair (MMR) mechanism. DNA MMR is an essential function and the way the body naturally corrects errors that spontaneously occur during cell division associated DNA replication.
About Jemperli (Dostarlimab)
Jemperli (dostarlimab or TSR-042) is a humanized anti-programmed death (PD)-1 monoclonal antibody that binds with high affinity to the PD-1 receptor and effectively blocks its interaction with the ligands PD-L1 and PD-L2. Jemperli is a novel precision cancer immunotherapy drugs that helps to restore the body's immune system in fighting cancer by releasing checkpoints that cancer uses to shut down the immune system. PD-1 and PD -L1 are proteins that inhibit certain types of immune responses, allowing cancer cells to evade an attack by the body's immune cells. Dostarlimab works similar to other checkpoint inhibitors.
Mismatch Repair Genes work like genetic "spell checkers." When problems occur in these spell-checking MMR genes, it means that areas of DNA start to become unstable and the body is unable to correct the errors that occur during DNA replication and consequently accumulate errors. The accumulation of errors causes the creation of novel microsatellite fragments that can be measured. The presence of MSI represents evidence that the MMR function is not working normally and predisposition to developing cancer exists.

Because Mismatch repair-deficient tumors are known to be sensitive to checkpoint inhibitor immunotherapy treatment researchers evaluated Jemperli in patients with early stage rectal cancer to see if it could replace radiation and surgery. Fourteen patients with mismatch repair-deficient stage II and stage III rectal adenocarcinoma were treated with Jemperli every 3 weeks for 6 months, followed by standard chemoradiation and surgery. However, those who achieved a complete response to treatment could omit chemoradiation and surgery.
With median follow-up of 6.8 months Jemperli was found to induce a complete response in all 14 patients. If these patients maintain their response, they are effectively cured without having to undergo surgery and radiation therapy. This advance would allow patients with stage iI-IIi rectal cancer to benefit from curative therapy without enduring the cost and side effects of surgery and radiation. Additional patients are enrolling in clinical trials to confirm the reported benefit of Jemperli in rectal cancer.
References:
Cercek A, et al. Abstract LBA5. Presented at: ASCO Annual Meeting; June 3-7, 2022; Chicago.
Cercek A, et al. N Engl J Med. 2022;doi:10.1056/NEJMoa2201445.
Sanoff HK. N Engl J Med. 2022;doi:10.1056/NEJMe2204282.