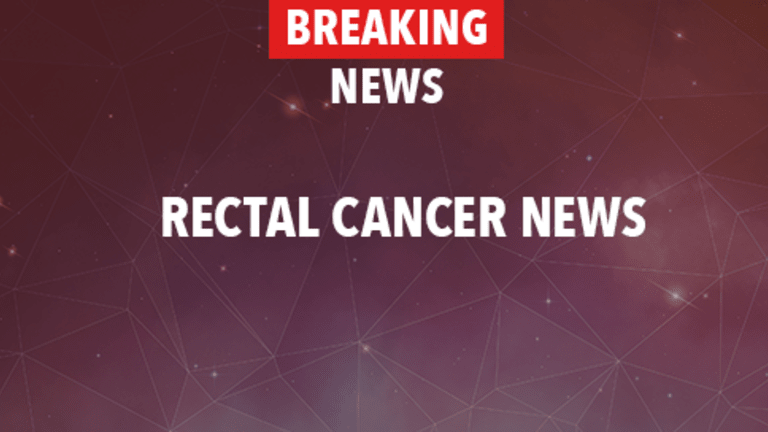 Erbitux® plus Camptosar® Effective in Patients with Colorectal Cancer
Erbitux® plus Camptosar® Effective in Patients with Colorectal Cancer Who Have Received Extensive Prior Therapy
According to article published in the British Journal of Cancer, the treatment combination consisting of Erbitux® (cetuximab) and Camptosar® (irinotecan) provides anticancer activity and may improve outcomes in patients with colorectal cancer who have received two prior therapies.
The colon and rectum comprise the final parts of the large intestine. Colorectal cancer is the second leading cause of cancer-related deaths in the U.S. Metastatic colorectal cancer refers to cancer that has spread from its site of origin to distant sites in the body, often invading vital organs. Standard treatment for metastatic colorectal cancer often includes chemotherapy, targeted therapy, surgical removal of cancer (if possible), and possibly radiation therapy.
Although patients may initially respond to their therapy, the majority of patients will experience a cancer recurrence (recurrent cancer); such recurrences can be fatal. Researchers continue to evaluate ways to improve survival while maintaining quality of life in patients with recurrent colorectal cancer.
The epidermal growth factor receptor (EGFR) pathway is a focus of this research. This biologic pathway plays a role in cellular replication and is often over-expressed in cancer. Erbitux, a monoclonal antibody (or protein), has been developed in a laboratory; it is designed to bind to the EGFR and inhibit the receptor's effects on cellular replication. It continues to be evaluated in different therapeutic combinations for the treatment of various types of cancers.
Erbitux is FDA-approved to be used in combination with irinotecan for the treatment of colorectal cancer that has stopped responding to prior irinotecan-based chemotherapy. The drug is also approved as a single agent in patients who are not able to tolerate treatment with irinotecan. Recently, Erbitux was also approved for treatment of advanced head and neck cancers.
Researchers from Italy recently conducted a clinical trial to evaluate the combination of Erbitux and Camptosar in 55 patients with colorectal cancer. Patients were considered to be heavily pre-treated and had cancer that had progressed following prior therapies, including Eloxatin® (oxaliplatin) and Camptosar-based therapies.
Treatment with Erbitux/Camptosar provided responses in these patients:
Overall responses, including shrinkage of cancer or disease stabilization, were achieved in 63.6% of patients.
The median time to cancer progression was nearly 5 months.
The median survival was nearly 10 months.
Diarrhea and fatigue were the most common severe side effects; side effects affecting the skin, which are associated with treatment with Erbitux, were also noted.
The researchers concluded that the treatment regimen including Erbitux and Camptosar provides significant activity in patients with colorectal cancer who have received prior therapy with Eloxatin and Camptosar; furthermore, the treatment regimen was well tolerated.
Patients with heavily pre-treated colorectal cancer may wish to speak with their physician regarding their individual risks and benefits of participating in a clinical trial further evaluating Erbitux/Camptosar or other novel therapeutic approaches. Two sources of information regarding ongoing clinical trials include the National Cancer Institute (www.cancer.gov) and www.cancerconsultants.com.
Reference: Vincenzi B, Santini D, Rabitti C, et al. Cetuximab and Irinotecan as Third-Line Therapy in Advanced Colorectal Cancer Patients: a Single Centre Phase II Trial. British Journal of Cancer.2006:**94:792-797.
Copyright © 2018 CancerConnect. All Rights Reserved.