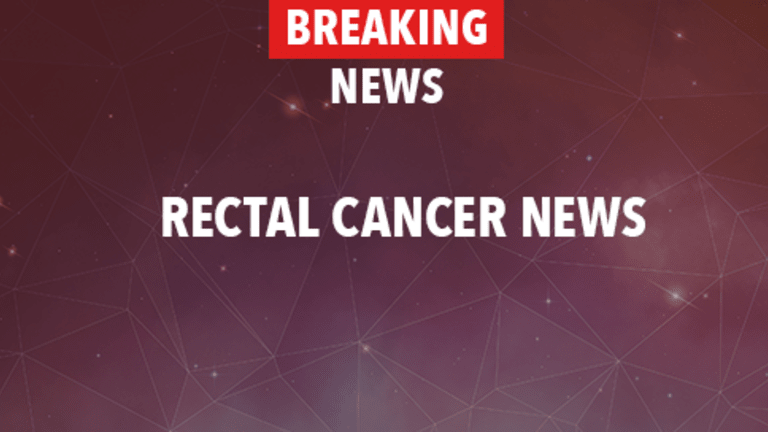 Contrast-Enhanced Endorectal MRI More Accurate than Ultrasound
Contrast-Enhanced Endorectal MRI More Accurate than Ultrasound in Detecting Residual or Recurrent Rectal Cancer
According to a recent article published in the German medical journal Rofo-Fortschritte auf dem Gebiet der Rontgenstrahlen und der Neuen Bildgebenden Verfahren, contrast-enhanced endorectal magnetic resonance imaging (EMRI) may be more effective at detecting residual or recurrent cancer than endorectal sonography (ES) in patients who have been treated for rectal cancer.
The rectum is the last 8 to 10 inches of the large intestine. Standard treatment of rectal cancer that has not spread to distant sites in the body typically involves the surgical removal of the cancer, radiation and/or chemotherapy. However, the necessary surgery to remove all of the cancer cells may be too extensive, or physicians may not have seen all of the cancer during surgery, so residual cancer may still exist following surgery. In addition, radiation and/or chemotherapy may not kill all of the cancer cells and could leave residual cancer. Furthermore, some patients who have no detectable cancer following initial therapy may ultimately suffer a local cancer recurrence. Physicians are evaluating different screening procedures to determine if a patient has remaining residual disease or to detect a recurrence early, so that appropriate treatment may be given to these patients.
EMRI is a type of scan that utilizes a contrasting agent, or an agent that is given to a patient prior to the scan and helps the technician to distinguish between cancerous masses and benign masses. Sonography is a type of screening procedure that utilizes waves that bounce off structures in the body to create an image on a television screen, which a technician learns to read. The accuracy of these screening procedures is important, as treatment is dictated by the results. Often, however, due to the limitations of the screening methods, cancer may either not be detected or a benign mass is mistaken for cancer.
Recently, researchers in Germany evaluated the accuracy of EMRI in detecting residual cancer or cancer recurrences in patients with rectal cancer who had undergone treatment. This trial involved 30 patients who had been treated either with surgery or radiation and were suspected of having residual disease or a cancer recurrence. Patients underwent EMRI and ES and results were compared to the pathologic (laboratory examination of tissue) diagnosis. The exact extent (stage) of cancer was accurate in 86.6% of the EMRI results, compared to only 63.3% of the ES results. Both overstaging and understaging occurred more frequently in ES than EMRI.

These results indicate that EMRI following therapy for rectal cancer appears very accurate in detecting residual or recurrent cancer. The researchers conducting this trial concluded that EMRI appears promising for these patients and future clinical trials evaluating the accuracy of EMRI in the diagnostic setting are warranted. Patients with rectal cancer may wish to speak with their physician about the risks and benefits of EMRI or the participation in a clinical trial further evaluating EMRI. Two sources of information regarding ongoing clinical trials include the National Cancer Institute ( cancer.gov) and www.eCancerTrials.com. eCancerTrials.com also provides personalized clinical trial searches on behalf of patients.
Reference: Pegios W, Hunerbein M, Schroder R, et al. Comparison between endorectal MRI (EMRI) and endorectal sonography (ES) after surgery of therapy for rectal tumors to exclude recurrent or residual tumor.
Rofo-Fortschritte auf dem Gebiet der Rontgenstrahlen und der Neuen Bildgebenden Verfahren. 2002;52:903-910.
Copyright © 2018 CancerConnect. All Rights Reserved.