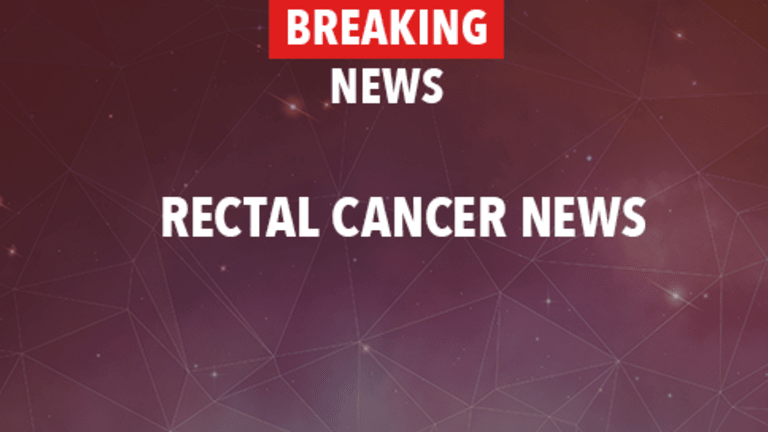 Combination of Erbitux® and Camptosar® Improves Outcome in Colorectal Cancer
Combination of Erbitux® and Camptosar® Improves Outcome in Metastatic Colorectal Cancer
The combination of Erbitux® (cetuximab) and Camptosar® (irinotecan) may be more effective than Camptosar alone for the treatment of metastatic colorectal cancer that is positive for the epidermal growth factor receptor. This study was recently published online in the Journal of Clinical Oncology.
Colorectal cancer is the second leading cause of cancer-related deaths in the United States. Colorectal cancer is a malignancy that involves both the large intestines (colon) and a distal portion of the colon known as the rectum. Current treatment options for colorectal cancer include surgery, radiation, chemotherapy, and biological therapies that specifically target cancer cells.
Epidermal growth factor receptor (EGFR) is a protein commonly found in colorectal cancer. It is associated with a poor prognosis.
Erbitux is a type of chemotherapy known as a monoclonal antibody, which specifically targets the EGFR receptor site, causing cell death. Before receiving treatment with Erbitux, patients are often tested to determine if their cancer is positive for EGFR.
In the current study, researchers evaluated 1,298 patients with EGFR-positive metastatic colorectal cancer who had been treated unsuccessfully with a fluoropyrimidine (for example, capecitabine, floxuridine, or fluorouracil) and Eloxatin. Patients received treatment with Camptosar alone or a combination of Camptosar and Erbitux. Once the patients receiving Camptosar alone showed disease progression, they were then treated with Erbitux as well.
Results of the study included the following:
Average survival was 10.7 months for patients who received the combination of Erbitux and Camptosar compared with 10 months for patients treated with Camptosar alone.
Progression-free survival nearly doubled after receiving combination therapy (four months versus 2.6 months).
Overall response rates for patients receiving Erbitux and Camptosar were 16.4% compared with 4.2% among those treated with Camptosar alone.
Patients receiving Erbitux reported better quality of life than those who received Camptosar alone.
Researchers concluded that the addition of Erbitux to Camptosar for treatment of metastatic colorectal cancer had a significant benefit to the patient despite the fact that it did not improve overall survival. Further studies may evaluate the benefit of sequential use of Camptosar and Erbitux.
Reference: SobreroAF Maurel J, Fehrenbacher L, et al. EPIC: Phase III trial of cetuximab plus irinotecan after gluoropyrimide and oxaliplatin in patients with metastatic colorectal cancer. Journal of Clinical Oncology [early online publication]. April 7, 2008.
Related News:
Testing for Specific Protein May Identify Colorectal Patients Who Will Benefit from Erbitux® (04/07/2008)
Erbitux® Improves Survival in Colorectal Cancer (11/16/2007)
Copyright Colon Cancer Information Center on CancerConnect.com
Copyright Rectal Cancer Information Center on CancerConnect.com
Copyright © 2018 CancerConnect. All Rights Reserved.