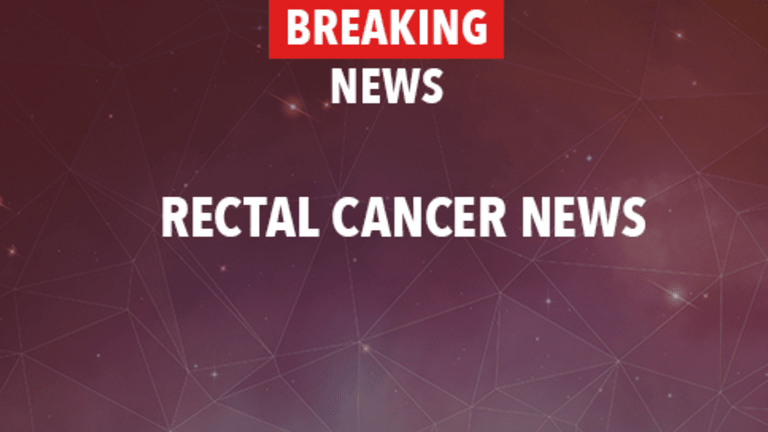 Publish date:
Anemia Influences Outcomes in Patients with Rectal Cancer
Anemia Influences Outcomes in Patients with Rectal Cancer.
Anemia Influences Outcomes in Patients with Rectal Cancer.
According to a study published in the Annals of Oncology, anemia results in worse cancer-free survival among rectal cancer patients undergoing preoperative (neoadjuvant) chemotherapy and/or radiation therapy.
The rectum is the last portion of the large intestine. Standard treatment for rectal cancer often includes the surgical removal of as much of the cancer as possible. Unfortunately, surgery for the removal of rectal cancer may result in loss of sphincter control. In an attempt to combat this, researchers have been evaluating the effects of chemotherapy or radiation therapy prior to surgery, referred to as neoadjuvant therapy.
The concept behind neoadjuvant therapy is to shrink the cancer as much as possible prior to surgery so that the cancer may be completely removed with minimal surgery, thus maintaining sphincter control.
Furthermore, chemotherapy may immediately start killing cancer cells throughout the body, versus postponing chemotherapy until the patient has healed from surgery. Most patients with rectal cancer who are to undergo surgery are treated with radiation therapy prior to surgery.
A factor that may influence response to neoadjuvant therapy is anemia. Anemia is characterized by low levels of circulating red blood cells, which are responsible for delivering oxygen to tissues throughout the body.
Common symptoms of anemia are severe fatigue, shortness of breath, diminished activity levels, and a reduced overall feeling of well-being.
Severe anemia often requires treatment with blood transfusions, which have associated risks of infection, rejection, and increased medical costs. Furthermore, severe anemia may cause a delay in cancer treatment, resulting in suboptimal chances of a cure or optimal long-term survival.
Treatment of anemia with medications that stimulate the production of red blood cells (erythropoietic treatment) has been shown to have several benefits in cancer patients, including increased quality of life and decreased need for blood transfusions. These medications include Aranesp® (darbepoetin alfa) and Procrit® (epoetin alfa).
To evaluate the effect of anemia on patients undergoing neoadjuvant therapy for rectal cancer, researchers in Italy conducted a study among 317 patients. All the patients received neoadjuvant radiation therapy, and three quarters of the patients also received neoadjuvant chemotherapy.
Compared to patients with normal hemoglobin levels, patients with anemia had worse cancer-free survival.
Patients with anemia were also less likely to experience a reduction in the stage of their tumor.
This study suggests that anemia may adversely affect treatment outcomes among patients receiving neoadjuvant therapy for rectal cancer.
Reference: Berardi R, Braconi C, Mantello G et al. Anemia May Influence the Outcome of Patients Undergoing Neoadjuvant Treatment of Rectal Cancer. Annals of Oncology. 2006;17:1661-1664.
Copyright © 2018 CancerConnect. All Rights Reserved.