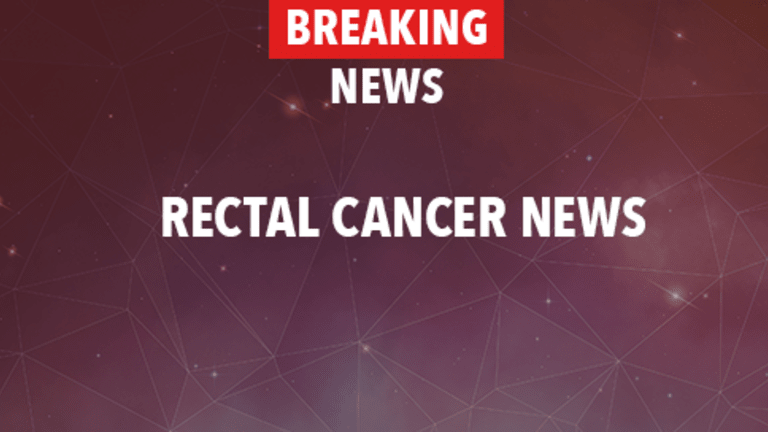 Addition of MRI Does Not Improve Colorectal Cancer Follow-Up
Addition of MRI Does Not Improve Colorectal Cancer Follow-Up
Routine surveillance by magnetic resonance imaging (MRI) was no more effective than conventional follow-up tests in detecting patients with operable colorectal cancer recurrences. These results were published in the Annals of Surgery.
Colorectal cancer is the second leading cause of cancer-related deaths in the U.S. The disease develops in the colon (the longest part of the large intestine) or the rectum (the last several inches of the large intestine).
After initial treatment of colorectal cancer, some patients will experience a cancer recurrence. Unfortunately, most recurrences are detected when they are widespread and difficult to treat. Researchers are therefore interested in ways to detect recurrences at an earlier stage, when the cancer can be surgically removed and is potentially curable.
Magnetic resonance imaging is used in the diagnosis of colorectal cancer recurrences, but it is not known whether routine surveillance by MRI will improve outcomes after colorectal cancer treatment. To compare surveillance by MRI to conventional follow-up, researchers in the UK conducted a study among 226 patients who had undergone curative surgery for rectal or left-sided colon cancer.
The study subjects were evaluated by MRI every three to six months. They also received standard colonoscopic, clinical, and blood tests. Surveillance by MRI continued for a median of 21 months.
Results showed no added benefit of MRI over conventional tests in detecting operable colorectal cancer recurrences:
30 of the 226 patients (13%) had a local cancer recurrence.
The median interval between surgery for the initial cancer and diagnosis of local recurrence was 15 months.
MRI correctly classified 87% of the patients with recurrences and 86% of the patients without recurrences.
Four patients had recurrences that were detected by MRI but not by conventional tests. Diagnosis of these recurrences would have been delayed or missed without the use of MRI. Only two of the four patients, however, had recurrences that could be surgically removed. Furthermore, 576 scans had to be performed to identify these four patients.
A total of six patients were diagnosed with a recurrence that could be surgically removed. MRI and conventional follow-up detected a similar proportion of these patients.
The researchers conclude, "This study suggests that pelvic MRI has little to offer when used as a routine surveillance tool following curative surgery for colorectal tumors." They recommend that MRI be reserved for imaging patients who are suspected of having recurrent cancer on the basis of other tests.
Reference: Titu LV, Nicholson AA, Hartley JE et al. Routine Follow-Up by Magnetic Resonance Imaging Does Not Improve Detection of Resectable Local Recurrences From Colorectal Cancer. Annals of Surgery. 2006;243:348-352.
Copyright © 2018 CancerConnect. All Rights Reserved.