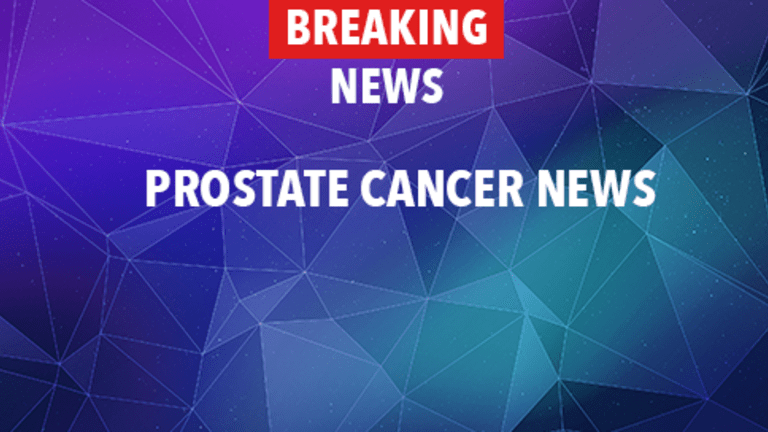 Zometa® Reduces Bone Pain in Prostate Cancer
Zometa® Reduces Bone Pain in Prostate Cancer
According to an article recently published in the Annals of Oncology, the bisphosphonate Zometa® (zoledronic acid) appears to reduce bone pain associated with cancer spread to the bone in patients with advanced prostate cancer.
The prostate gland is part of the male reproductive system and produces fluid that transports sperm during male ejaculation. In prostate cancer, cancer cells form in the tissues of the prostate. Prostate cancer is the most common form of cancer diagnosed in men following skin cancer. However, the outlook is good for men diagnosed with prostate cancer-during the past 20 years overall survival rates for all stages of prostate cancer have improved dramatically.
Current treatment options for prostate cancer include watchful waiting (close monitoring of the patient's condition), surgery, chemotherapy, radiation, or hormonal therapy. Hormonal therapy is designed to lower the presence or block the effects of testosterone, which stimulates the growth of hormone-dependent types of prostate cancer.
In some cases the cancer may spread outside of the prostate and the surrounding tissues (metastasis). A frequent site of metastasis is the bone. This can cause considerable pain and make bones vulnerable to fractures.
Zometa is an agent that reduces fractures and bone loss among men being treated with hormone therapy for bone metastasis from prostate cancer. Because Zometa has demonstrated a protective effect on bones, researchers from Duke University and Canada recently conducted a trial to evaluate the effects of Zometa on pain associated with bone metastasis among men with prostate cancer. This trial included 424 men; approximately half were treated with Zometa and the other half with placebo (inactive substitute).
Among 11 pain assessments during a 60-week period, patients treated with Zometa had improved pain relief over those treated with placebo.
One-third of all patients achieved a favorable improvement in pain levels when treated with Zometa, compared to one-quarter of patients treated with placebo.
The researchers concluded that the use of Zometa appears to reduce pain associated with bone metastasis in patients with prostate cancer. Prostate cancer patients with bone metastasis may wish to speak with their physician regarding their individual risks and benefits of treatment with Zometa.
Reference: Weinfurt K, Anstrom K, Castel L, et al. Effect of Zoledronic Acid on Pain Associated with Bone Metastasis in Patients with Prostate Cancer. Annals of Oncology. 2006; 17: 986-989.
Related News:Further Evidence that Zometa® Reduces Bone Loss in Prostate Cancer Patients(12/6/2005)
Copyright © 2018 CancerConnect. All Rights Reserved.