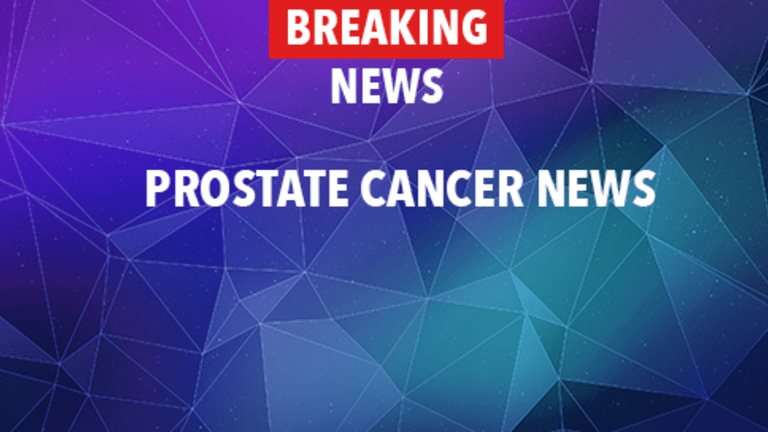 Y-J591 May Be Effective for Hormone-Refractory Prostate Cancer
Y-J591 May Be Effective for Hormone-Refractory Prostate Cancer
According to a recent article published in The Journal of Clinical Oncology, a compound referred to as Y-J591 may provide a treatment option for patients with hormone-refractory prostate cancer. Y-J591 is currently in the early stages of clinical trials.
Prostate cancer is the most commonly diagnosed cancer in men in the United States. The prostate is a walnut-sized gland that is located between the bladder and rectum and is responsible for forming a component of semen. Advanced prostate cancer refers to cancer that has spread from its site of origin to distant and/or several sites in the body. Prostate cancer is stimulated to grow by male hormones, particularly testosterone. Therefore, patients may receive treatment, referred to as hormone therapy, to reduce levels of male hormones available to cancer cells. This removes the growth stimulus produced by male hormones and causes the cancer to shrink. Unfortunately, patients ultimately stop responding to hormone therapy after being on treatment for a period of time and are referred to as having hormone-refractory or androgen independent prostate cancer. Patients have limited effective treatment options once they become hormone refractory, and researchers continue to evaluate novel agents to improve outcomes for patients with this disease.
Due to the side effects associated with chemotherapy and radiation, researchers have been investigating novel therapeutic strategies including radioimmunotherapy. Radioimmunotherapy involves treatment with a radioactive substance that is linked to an antibody (protein) that will attach to cancer cells when injected into the body. By delivering the radiation directly to the cancer, more normal tissue is spared from radiation and there are fewer side effects. Y-J591 is a radioimmunotherapy compound that is designed to attach specifically to prostate cancer cells and deliver radiation. Y-J591 is still currently in early stages of clinical trials, but may provide an effective treatment option for patients with hormone-refractory prostate cancer and become part of clinical management of this disease in the future.
Recently, researchers conducted a clinical trial to evaluate Y-J591 in 29 patients with hormone-refractory prostate cancer that was progressing. Y-J591 was being tested at different dose levels during this trial. Twelve patients had cancer that had spread to soft tissues (not bone) and was detectable on scans. Following treatment with Y-J591, 50% of these patients achieved a benefit from treatment (2 had regression of these areas of cancer and 4 achieved disease stabilization). In addition, approximately one-third of patients treated at the highest dose level of Y-J591 experienced significant anti-cancer responses, and 21% of all patients achieved a reduction in PSA levels. Several patients reported improvements in pain and the ability to perform daily activities following treatment with Y-J591. Y-J591 was generally well tolerated, with side effects that tended to be reversible.

The researchers concluded that Y-J591 appears to have anti-cancer activity in patients with hormone-refractory prostate cancer with minimal side effects. Future clinical trials evaluating Y-J591 will further reveal its clinical effectiveness in the treatment of this disease. Patients with hormone-refractory prostate cancer may wish to speak with their physician about the risks and benefits of participating in a clinical trial further evaluating Y-J591 or other novel therapeutic approaches. Two sources of information regarding ongoing clinical trials include the National Cancer Institute (cancer.gov) and www.cancerconsultants.com. Personalized clinical trial searches are also performed on behalf of patients at cancerconsultants.com.
**Reference:**Milowsky M, Nanus D, et al. Phase I Trial of Yttrium-90 Labeled Anti Prostate Specific Membrane Antigen Monoclonal Antibody J591 for Androgen- Independent Prostate Cancer. Journal of Clinical Oncology. 2004;22:2522-2531.
Copyright © 2018 CancerConnect. All Rights Reserved.