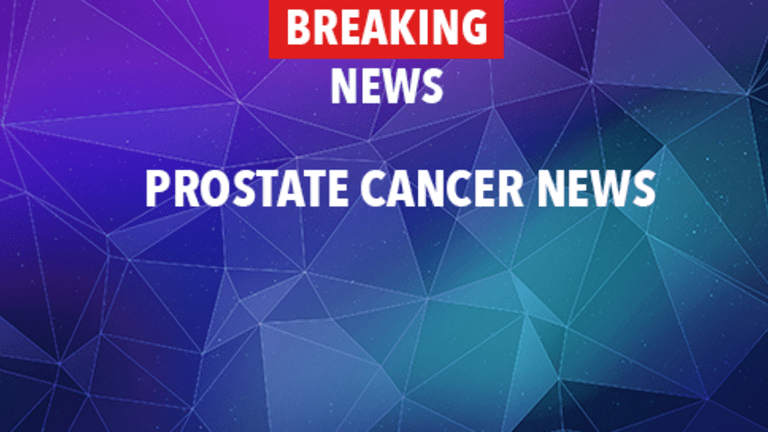 "Watchful Waiting" in Prostate Cancer Does Not Increase Anxiety
"Watchful Waiting" in Prostate Cancer Does Not Increase Anxiety.
Men who choose to delay treatment for early prostate cancer do not experience increased anxiety from living with the disease, according to the results of a study published in Cancer.[1]
Prostate cancer is typically a disease of aging. It may persist undetected for many years without causing symptoms. In fact, most men die with prostate cancer, not from prostate cancer. Management or treatment of early-stage prostate cancer is one of the most difficult and perplexing dilemmas for both patients and physicians. Patients with Stage I prostate cancer are curable and have a number of treatment options, including surgical removal of the cancer, radiation therapy, or "watchful waiting" without immediate treatment.
Some recent research has indicated that regular screening for prostate cancer has resulted in overdiagnosis of the disease, leading to unnecessary treatment and debilitating side effects.[2] Watchful waiting, or active surveillance, is a viable option for men with early prostate cancer and can prevent unnecessary treatment; however, there is some concern that these men may face increased anxiety or fear from living with untreated cancer.
Researchers in the Netherlands conducted a study that included 129 men who were participating in the Prostate Cancer Research International: Active Surveillance (PRAIS) study. The men responded to a questionnaire that measured levels of both generic and prostate-cancer specific depression and anxiety, as well as personality traits, decision making skills, and more. The results indicated that the men scored the same or better than their counterparts who underwent more aggressive treatment (according to the literature) in terms of depression and anxiety regarding their treatment decision.
Men who were in better physical health experienced less depression, whereas men who were in poor overall health and tested as having more "neurotic" personalities typically experienced higher levels of depression and anxiety.
The researchers concluded that watchful waiting does not appear to increase anxiety levels in men with early prostate cancer. Because men who have a "neurotic personality" score do tend to experience more anxiety during watchful waiting, this small subgroup of men could benefit from more aggressive treatment. The results of this study could help to optimize patient selection for watchful waiting versus surgery and/or radiation.
References:
[1] van den Bergh RCN, Essink-Bot ML, Roobol MJ, et al. Anxiety and distress during active surveillance for early prostate cancer. Cancer. [early online publication]. July 27, 2009. DOI: 10.1002/cncr.24446.
[2] Draisma G, Etzioni R, Tsodikov A, et al. Lead time and overdiagnosis in prostate-specific antigen screening: Importance of methods and context. Journal of the National Cancer Institute. 2009; 101:374-383.
Copyright © 2018 CancerConnect. All Rights Reserved.