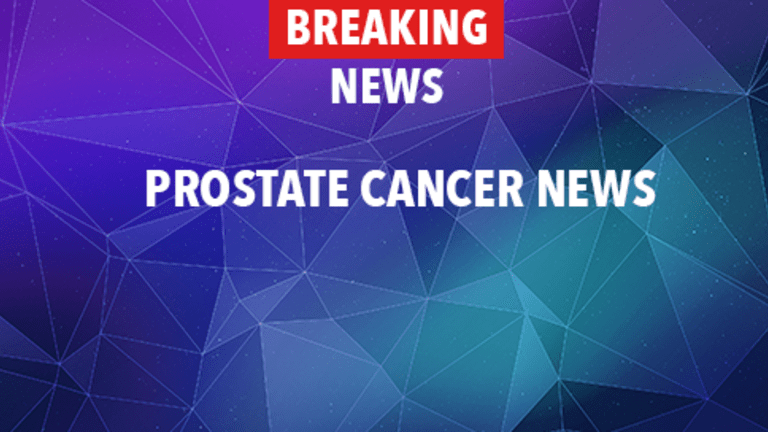 Urologists Play Role in Determining Which Patients Receive Therapy
Urologists Play Large Role in Determining Which Patients Receive Androgen Deprivation Therapy.
The decision about whether a patient will receive androgen deprivation therapy for prostate cancer is driven more by the particular urologist a patient sees than by characteristics of the tumor or the patient. These results were published in the Journal of the National Cancer Institute.
The prostate is a gland of the male reproductive system. It produces some of the fluid that transports sperm during ejaculation. After skin cancer, prostate cancer is the most common form of cancer diagnosed in men. The outlook for men diagnosed with prostate cancer is good: overall survival for all stages of prostate cancer have improved dramatically over the past 20 years.
Androgen deprivation therapy (ADT), or hormonal therapy, is designed to block testosterone from stimulating the growth of hormone-dependent types of prostate cancer. Androgen deprivation can be achieved through the use of medications or through surgical removal of the testicles.
Evidence for a benefit of ADT is strongest among men who receive ADT to relieve symptoms of metastatic prostate cancer, and among men with locally advanced prostate cancer who are also being treated with radiation therapy. The use of ADT in other prostate cancer patients remains controversial.
Because ADT is costly and linked with significant side effects, and because the optimal use of ADT remains uncertain for particular subgroups of prostate cancer patients, researchers conducted a study to explore patterns and predictors of ADT use.
The study examined information from a large U.S. database that links cancer information with medical care information. The database included information for more than 60,000 men over the age of 65 who were diagnosed with prostate cancer between 1992 and 1999. A total of 1,802 different urologists provided care to these patients.
31% of the men received ADT within six months of their prostate cancer diagnosis. Of the men who received ADT, 79% took medication to reduce androgen levels, 19% had surgery to remove the testicles, and 2% received both medication and surgery.
In the most recent time period evaluated (1997 to 1999), 23% of the variability in use of ADT was explained by which urologist the patient saw, 10% was explained by the stage and grade of the tumor, and 4% was explained by patient characteristics such as age and other serious health problems.
Although one would expect tumor and patient characteristics to have the greatest influence on treatment decisions, these results suggest that in the case of androgen deprivation therapy, urologist characteristics may play an even greater role.
The researchers conclude that "Which urologist a patient sees may be more important in determining whether they will receive androgen deprivation therapy than tumor or patient characteristics." This may be due to the uncertainty that still surrounds the best use of androgen deprivation therapy in prostate cancer.
Reference: Shahinian VB, Kuo Y-F, Freeman JL, Goodwin JS. Determinants of Androgen Deprivation Therapy Use for Prostate Cancer: Role of the Urologist. Journal of the National Cancer Institute. 2006;98:839-45.
Related News:
Timing of Androgen Deprivation Therapy Should Be Individualized Among Early-Stage Prostate Cancer Patients (4/20/2006)
"Androgen Deprivation Syndrome" May Be Due to Factors Other than Androgen Deprivation (3/2/2006)
Copyright © 2018 CancerConnect. All Rights Reserved.