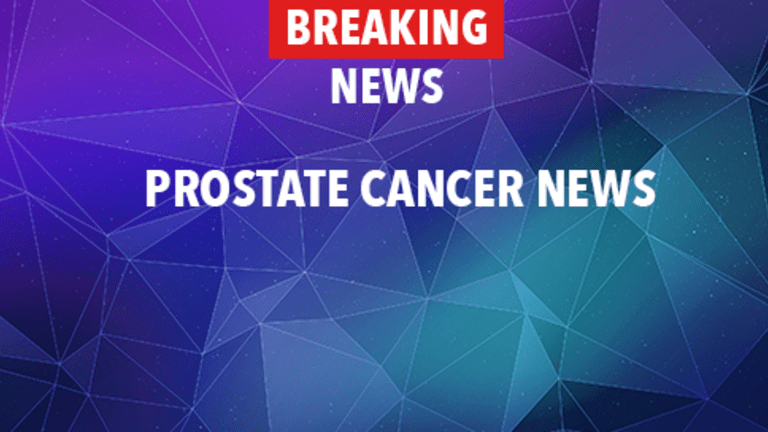 Treatment with Surgery over Initial Radiation in Patients with Prostate Cancer
Initial Treatment w/ Surgery Confers Survival Benefit over Initial Radiation in Patients with Recurrent Prostate Cancer
According to a recent article published in The Journal of Urology, men with recurrent prostate cancer appear to have improved survival if their initial treatment was surgery, compared to those whose initial treatment was radiation.
Prostate cancer is one of the most commonly diagnosed cancers in men in the United States. The prostate is a walnut-sized gland that is located between the bladder and rectum and is responsible for the formation of components of semen. Patients with localized prostate cancer, or cancer that has not spread from the prostate, have 3 different treatment options: surgery to remove the prostate and surrounding tissue; radiation therapy; or watchful waiting (no treatment until progression of disease). Men with localized prostate cancer may choose a type of treatment based on side effects they consider to be most acceptable, as data has not yet definitively indicated a survival benefit of one treatment over another. Several studies are ongoing to ultimately determine the optimal treatment regimen. Some patients with localized prostate cancer may also opt to receive a combination of treatment that may include hormone therapy. Hormone therapy is a type of treatment that reduces the amount of male hormones, such as testosterone, available to prostate cancer cells, since prostate cancer cells are stimulated to grow from male hormones. However, most patients with localized prostate cancer do not receive treatment with hormone therapy until there are signs that their cancer has recurred or progressed. Unfortunately, prostate cancer ultimately stops responding to treatment with hormone therapy.
Researchers from Washington recently conducted a clinical study to compare surgery and radiation therapy used as initial treatment in patients with prostate cancer. This trial included 161 men who had been diagnosed with localized prostate cancer. Of this group, 94 had received radiation therapy as initial therapy and 67 had received surgery as initial therapy. All patients experienced recurrent prostate cancer and had received hormone therapy for their recurrent disease. Five years following initiation of treatment with hormone therapy, 78% of patients initially treated with radiation therapy had died of prostate cancer, compared with only 63% of patients initially treated with surgery. In the group of patients who had recurrent prostate cancer that was considered metastatic (cancer spread to distant sites in the body), 93% of patients initially treated with radiation therapy had died from their disease at an average of approximately 2 years, compared with only 69% of patients initially treated with surgery at an average of approximately 3 years.
The researchers concluded that these results appear to indicate that initial treatment with surgery for localized prostate cancer may improve survival over initial treatment with radiation therapy in patients whose cancer has recurred. However, they stressed that further studies need to be performed to confirm these findings, as patient or disease characteristics may have differed slightly between the two groups. Patients with prostate cancer may wish to speak with their physician about their individual risks and benefits of different treatment options or the participation in a clinical trial further evaluating novel therapeutic strategies or comparing outcomes of different treatment regimens. Two sources of information regarding ongoing clinical trials include the National Cancer Institute (cancer.gov) and www.cancerconsultants.com. Personalized clinical trial searches are also performed on behalf of cancerconsultants.com.

Reference: Swanson GP, Riggs M, and Earle J. Failure after Primary Radiation or Surgery for Prostate Cancer: Differences in Response to Androgen Ablation. Journal of Urology. 2004;172:525-528.
Copyright © 2018 CancerConnect. All Rights Reserved.