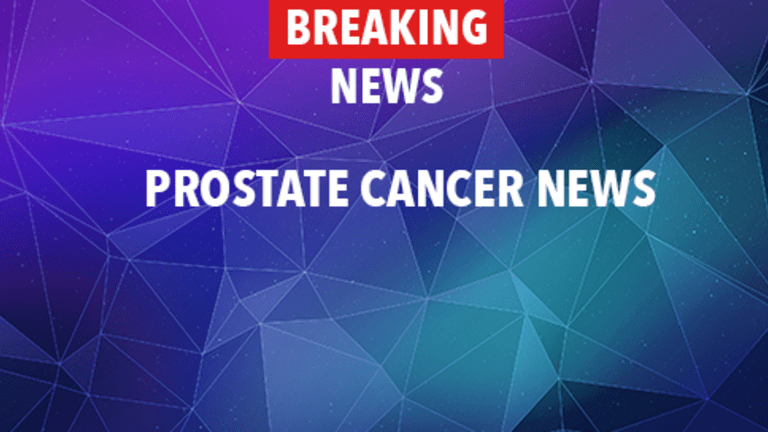 Treatment Outcome Reflects Quality of Life Among Prostate Cancer Survivors
Satisfaction with Treatment Outcome Reflects Quality of Life Among Prostate Cancer Survivors
A recent study indicates that prostate cancer treatment may be associated with changes in quality of life that impact satisfaction with treatment outcomes for both patients and their spouses or partners. These findings were published in the New England Journal of Medicine.
Current treatment options for prostate cancer include surgery, radiation, hormone therapy, or chemotherapy. New forms of treatment being developed in clinical trials include cryosurgery, biologic therapies, and high-intensity focused ultrasound.
Although cancer treatments are planned carefully to minimize side effects, such complications are often difficult to control because treatment not only damages cancerous cells but may also often affect surrounding healthy tissues. Common side effects of prostate cancer treatment may include post surgical pain, urinary incontinence, impotence, diarrhea, fatigue, loss of sexual desire, and hot flashes. These side effects may vary from person to person and by the type and extent of treatment.
In the recent study, conducted at multiple centers within the United State, researchers focused on side effects of treatment for prostate cancer and how they may impact satisfaction with treatment outcomes among patients and their spouses or partners. Outcome and satisfaction before and after treatment of 1,201 patients and 625 spouses or partners was evaluated. Treatment included surgery and either external or internal radiation along with hormonal therapy.
Results of the study revealed the following:

Hormonal therapy in addition to either external or internal radiation most frequently impacted the patient's quality of life. These patients reported having long-lasting urinary irritation, bowel, and sexual symptoms, as well as intermittent difficulty with hormone function and vitality.
Sexual effects were diminished when nerve-sparing techniques were utilized in surgical patients.
Following surgery to remove the prostate, urinary incontinence was reported, however urinary irritation and obstruction were improved, particularly among patients who previously had large prostates.
Overall, none of the treatments resulted in the death of the patient and serious side effects were rare.
Treatment-related symptoms were made worse by obesity, larger prostate size, high levels of prostate specific antigen, and older age.
African-American men were more likely to report less satisfaction with overall treatment outcomes.
Final assessments in the study revealed that the patient's quality of life was significantly associated with not only their satisfaction but also with their spouse or partner's satisfaction with the outcome.
Because prostate cancer treatment is often associated with distinct patterns of side effects affecting urinary, bowl, sexual, and hormonal function, overall satisfaction with treatment outcome among patients as well as their spouse or partner may be influenced by these complications. Further research may be directed toward addressing the side effects of prostate cancer treatment in order to improve patient quality of life and satisfaction with treatment.
Reference: Sanda, M, Dunn, R, Michalski, J., et al. Quality of life and satisfaction with outcome among prostate cancer survivors. New EnglandJournal of Medicine. 2008; 358: 1250-1261.
Related News:Family Intervention Helps Spouses of Prostate Cancer Patients (11/15/2007)
Copyright Prostate Cancer Information Center on CancerConnect.com
Copyright © 2018 CancerConnect. All Rights Reserved.