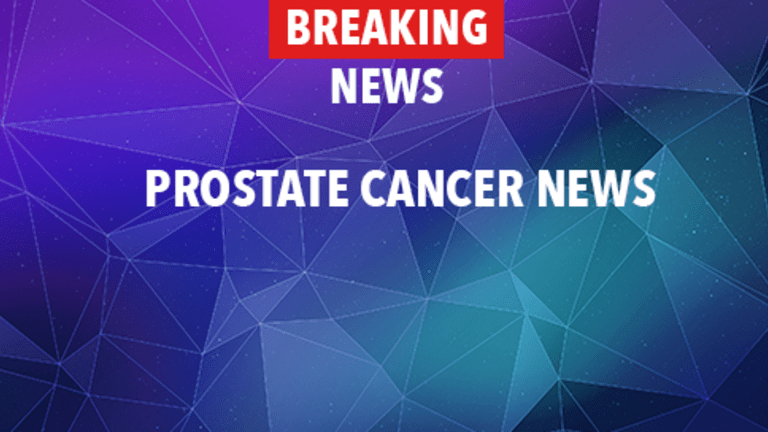 Treatment of PCa with radiation & hormonal adjuvant reduces cancer progression
Treatment of advanced PCa with the combination of radiation & hormonal adjuvant reduces cancer progression & survival
Patients with prostate cancer documented to involve the pelvic lymph nodes have an average time to cancer progression of approximately 18 months, and this is reduced to less than 12 months in patients with high grade malignancies. Historically, standard treatment of these patients has been with hormonal therapy, surgery, or radiation therapy. Treatment with either hormonal therapy or radiation therapy is associated with an approximate 55% chance of patients surviving 5 years without evidence of cancer progression compared to approximately 20-40% for patients treated with surgery. It has been demonstrated in several other cancers that the best results can be achieved using multi-modality treatments, which combine chemotherapy, surgery, radiation, and hormonal therapy into a single treatment strategy.
In order to evaluate whether combination therapy could be beneficial in the treatment of prostate cancer involving pelvic lymph nodes, a clinical study was designed. Doctors treated patients with radiation therapy followed by adjuvant hormonal treatment with Zoladex® (goserelin) and directly compared them to patients treated with radiation therapy who received Zoladex® only at the time of cancer progression. Patients treated with radiation therapy and adjuvant Zoladex® were more likely to be alive 5 years from initiation of treatment without evidence of cancer progression or development of distant metastatic disease. Patients treated with radiation and adjuvant Zoladex®, however, were no more likely to survive 5 years from treatment than patients treated with radiation therapy followed by Zoladex® at the time of cancer recurrence. The results of this clinical study suggest that the combination of radiation therapy and adjuvant hormonal treatment with Zoladex® may improve the duration of a patient's survival compared to radiation therapy or hormonal therapy alone. Additionally, the delivery of adjuvant Zoladex® compared to delayed administration of Zoladex® reduces the time to cancer recurrence, and development of metastatic disease, and may improve a patient's quality of life.
Clinical studies are ongoing comparing hormonal treatment to radiation treatment alone to determine whether radiation is necessary. Perhaps of greater interest, however, is whether the addition of other anti-cancer treatments directed at controlling systemic disease could improve the outcome of patients when combined with hormonal therapy or in combination with radiation therapy. In other cancers, delivery of systemic treatment (hormonal therapy or chemotherapy) prior to radiation therapy has been demonstrated to improve both local control of the cancer and long-term cancer-free survival. Delivery of hormonal therapy or chemotherapy prior to radiation treatment (neoadjuvant therapy) may be a more promising way to combine these treatment approaches. (Int. Journal Radiation Oncology Biol. Phys., Vol 38, No 5, pp931-939, 1997)
Copyright © 2018 CancerConnect. All Rights Reserved.