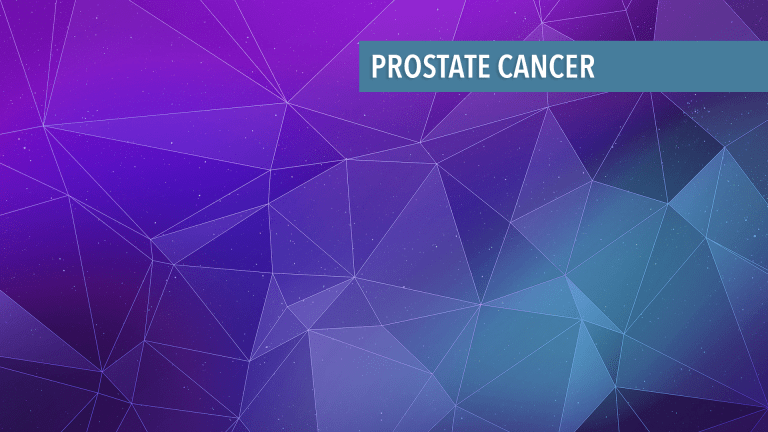 Updated:

Original:
Treatment for Recurrent Prostate Cancer
Cancer Connect - Treatment for Recurring Prostate Cancer
Cancer Connect - Treatment for Recurring Prostate Cancer
by Dr. C.H. Weaver M.D. Medical Editor updated 6/2021
​When prostate cancer has been detected or has returned following initial treatment with surgery, radiation therapy and/or hormone therapy, it is said to be recurrent or relapsed. The following is a general overview of the treatment of recurrent prostate cancer. Recent advances in treatment have resulted in new treatment options that reduce symptoms and improve survival. Each person with prostate cancer is different, and the specific characteristics of your condition will determine how it is managed. The information on this Web site is intended to help educate you about treatment options and to facilitate a shared decision-making process with your treating physician.
Treatment of recurrent prostate cancer depends on what treatment a patient has previously received and the extent of the cancer. Some patients have only a rise in PSA level as evidence of recurrent cancer. Other patients will have evidence of metastatic recurrent cancer on x-rays or scans. Patients who have prostate cancer that continues to grow despite hormone therapy are referred to as having castration resistant prostate cancer (CRPC).
Recurrent Prostate Cancer After Surgery
When prostate cancer shows signs of returning after primary treatment with prostatectomy, decisions about additional treatment depend in part on whether or not the cancer has metastasized (spread) to other parts of the body. Cancer that is appears confined to the area of the prostate may be treated with radiation therapy with or without androgen deprivation therapy (ADT)
If the cancer is thought to have spread to other locations in the body systemic treatment with ADT is the primary approach and may be used with or without radiation therapy. ADT slows or stops cancer growth by reducing levels of male hormones such as testosterone. Recurrent prostate cancer usually can be controlled with ADT for a period of time, often several years. Eventually, however, most prostate cancers continue growing despite the hormone therapy. Chemotherapy is also being increasingly used in men with prostate cancer that has recurred in areas distant from the prostate because it has been demonstrated to improve survival.1
Recurrent Prostate Cancer After Radiation Therapy
Once a patient has received radiation therapy to the prostate gland, more radiation therapy typically cannot be given to the same area safely. Systemic treatment with ADT is the mainstay of treatments for individuals with recurrent prostate cancer following primary treatment with radiation. Rarely, surgeons have removed the prostate gland for persistent cancer after radiation therapy. Other surgeons have used cryosurgery, which is a local treatment where the prostate gland is frozen with a probe. Complications of surgery or cryosurgery, however, tend to be more frequent in patients previously treated with radiation therapy. If a patient is not a candidate for these types of local therapies or ADT other systemic treatments like chemotherapy or immunotherapy are used.
Rising PSA Without Evidence of Metastases
Nubeqa® (darolutamide) is an androgen receptor (AR) inhibitor with a distinct chemical structure that competitively inhibits androgen binding, AR nuclear translocation, and AR-mediated transcription approved for the treatment of men with non-metastatic castration-resistant prostate cancer (nmCRPC). Results of the phase III ARAMIS clinical trial published in The New England Journal of Medicine demonstrated that Nubeqa plus ADT delays metastasis and prolongs survival compared to ADT in NMCRPC. Nubeqa treated patients survived an average of 40.4 months without evidence of metastases compared to only 18.4 for individuals treated with ADT alone.19
Castration Resistant or Hormone-Refractory Prostate Cancer (HRPC)
Treatment of prostate cancer with ADT may control the growth of the cancer for several years. Eventually, however, most prostate cancers stop responding to ADT and begin to grow again. Cancers that grow in spite of ADT are called hormone-refractory and if widespread are referred to as metastatic castration resistant prostate cancer (mCRPC). Treatment options for CRPC may include additional ADT, precision cancer medicines, chemotherapy, immunotherapy or local radiation therapy for the purpose of alleviating symptoms, or participation in clinical studies evaluating new treatments. The choice of treatment is influenced by the types of previous therapy received, the overall health of the individual and the goals of therapy.
Precision Cancer Medicines
Cancer cells may differ from one another based on what genes have mutations. Precision cancer medicine requires molecular diagnostic testing, including DNA sequencing, to identify cancer-driving abnormalities in a cancer's genome to identify specific genetic abnormalities that can be targeted. Once a genetic abnormality is identified, a specific targeted therapy that attacks a specific mutation or other prostate cancer-related change in the DNA programming of the cancer cells can be selected for treatment. This "genomic testing" is performed on a biopsy sample of the cancer and increasingly in the blood using a "liquid biopsy" In 2020 Lynparza was the first precision cancer medicine approved for the treatment of men with prostate cancer and BRCA1 and BRCA2 gene mutations which are critical for DNA damage repair (DDR) and present in ~ 5-10% of prostate cancer patients. All men with prostate cancer should undergo genomic testing to determine if they have cancer causing mutations treatable with a precision cancer medicine.18
Some patients may still benefit from treatment with ADT
Newer hormonal medications that inhibit the synthesis of androgen (abiraterone) and block androgen receptor signaling (enzalutamide) are FDA-approved for the treatment of advanced prostate cancer.2-5
Xtandi (enzalutamide) targets multiple steps in the androgen-receptor–signaling pathway, interfering with molecular pathways that help the prostate cancer grow. What's more, the drug does not cause side effects commonly associated with chemotherapy, such as nausea and hair loss. Xtandi has been shown to improve survival, reduce the risk of cancer progression, and delay the need for additional chemotherapy in men with HRPC.3,5
Xtandi® significantly delays the need for chemotherapy in metastatic prostate cancer patients previously treated with hormone therapy. A trial, led by researchers at the Oregon Health and Sciences University, enrolled 1717 patients and randomly assigned them to a daily dose of Xtandi or a placebo. All patients had been treated previously with hormone therapy but had not received chemotherapy. Results indicated that the Xtandi group had a time to the start of chemotherapy of 28 months. The same measure for the placebo group was 10.8 months. At 12 months, 65% of the Xtandi patients had no disease progression. Only 14% of the placebo group was without progression. At the conclusion of data collection, 72% of the Xtandi patients were still alive, compared to 63% in the placebo group.
Xtandi® improves survival and reduces the time to cancer progression compared to Casodex® (bicalutamide) among men with prostate cancer that has stopped responding to prior therapy with anti-androgens. The STRIVE trial, included 396 men whose cancer had progressed despite prior ADT. Patients had both metastatic (cancer spread to distant sites in the body), as well as earlier-stage (nonmetastatic) prostate cancer. Patients treated with Xtandi had a 76% reduced risk of cancer progression or death, compared to patients treated with Casodex. The median time from initiation of therapy to progression of cancer among survivors (progression-free survival) was 19.4 months for those treated with Xtandi, compared with 5.7 months for those treated with Casodex.
Erleada™ (apalutamide) is an androgen receptor inhibitor that works by binding directly to the ligand-binding domain of the AR. Erleada™ inhibits AR nuclear translocation, inhibits DNA binding, and impedes AR-mediated transcription. 
Zytiga® (abiraterone) is an oral targeted agent that blocks the production of androgens not only by the testes, but also by the adrenal glands and the tumor itself. Zytiga when administered with prednisone has been shown to improve quality of life and delay patient-reported pain progression in HRPC patients. Although this medication is generally well-tolerated, side effects may include fatigue, high blood pressure, and electrolyte or liver abnormalities and patients need to be monitored regularly.6
Chemotherapy
Comparative clinical trials have demonstrated improved pain control and prolonged survival when chemotherapy is used to treat patients with mCRPC. A combination of Taxotere and estramustine produced an average overall survival duration of 17.5 months. In patients with no previous chemotherapy the addition of cabazitaxel to Taxotere appeared to provide similar results in men with mCRPC the combination produced average survival durations of 24 months.7,8  Patients should realize that these data were obtained prior to the routine use of Xtandi and Erleada and the benefit of chemotherapy used after these newer medications has not been demonstrated.
Jevtana (cabazitaxel) is administered intravenously and has been demonstrated to delay the time to cancer progression and improve overall survival in men with HRPC previously treated with docetaxel abiraterone or enzalutamide in men with metastatic castration-resistant prostate cancer.
Cabazitaxel's primary side effect is neutropenia, and it is recommended that patients receive a white blood cell growth factor if they are at high risk of this complication.9,20
Other chemotherapy regimens reported to produce subjective improvement in symptoms and reduction in PSA level include the following:10,11
Paclitaxel
Estramustine/etoposide.
Estramustine/vinblastine.
Estramustine/paclitaxel.
Low-dose prednisone may palliate symptoms in some patients.12
Immunotherapy
Provenge (sipuleucel-T) is an active cellular immunotherapy that has also been shown to reduce mortality in patients with mCRPC. Sipuleucel-T consists of autologous peripheral blood mononuclear cells that have been exposed ex vivo to a recombinant fusion protein (PA2024) composed of prostatic acid phosphatase fused to granulocyte-macrophage colony-stimulating factor.13 
Keyutruda (pembrolizumab) plus Xtandi showed sustained activity in Zytiga (abiraterone) patients with mCRPC) that had not received chemotherapy. Keytruda belongs to a class of medicines called "checkpoint inhibitors." Checkpoint inhibitors are a novel precision cancer immunotherapy that helps to restore the body's immune system in fighting cancer by releasing checkpoints that cancer uses to shut down the immune system. PD-1 and PD-L1 are proteins that inhibit certain types of immune responses, allowing cancer cells to evade detection and attack by certain immune cells in the body. A checkpoint inhibitor can block the PD-1 and PD-L1 pathway and enhance the ability of the immune system to fight cancer. By blocking the binding of the PD-L1 ligand these drugs restore an immune cells' ability to recognize and fight the colon cancer cells.14
Keytruda immunotherapy and Xtandi was evaluated in 69 patients with mCRPC who were unresponsive to or became intolerant to Zytiga and had not received chemotherapy. Half of patients had no evidence of PSA progression by 27 weeks after treatment initiation. Overall the average duration of response to treatment was 8.3 months, with 3 (75%) patients achieving a duration of response greater than 6 months.14
Treatment of Bone Complications
When advanced prostate cancer often spread to their bones it is referred to as bone metastases. Bone metastases commonly cause pain, increase the risk of fractures, and can lead to a life-threatening condition characterized by an increased amount of calcium in the blood called hypercalcemia. Treatments for bone complications may include drug therapy or radiation therapy.
Denosumab (Xgeva™): Denosumab targets a protein known as the RANK ligand. This protein regulates the activity of osteoclasts (cells that break down bone). Studies have suggested that Xgeva may be more effective than Zoledronic acid at delaying bone complications in prostate cancer patients with bone metastases. Xgeva is associated with side effects including hypocalcemia (low levels of calcium in the blood) and osteonecrosis of the jaw (death of bone in the jaw).15,16
Zoledronic acid (Zometa®): Zoledronic acid is a bisphosphonate drug that can effectively prevent loss of bone that occurs from cancer that has spread to the bones thereby reducing the risk of fractures, and decreasing pain. Bisphosphonate drugs work by inhibiting bone resorption, or breakdown. Zoledronic acid may be used to reduce the risk of complications from bone metastases or to treat cancer-related hypercalcemia.16
Radiopharmaceutical Therapy
Xofigo® (radium Ra 223 dichloride): Radium 223 is a targeted radiopharmaceutical agent that binds with minerals in the bone to deliver radiation directly to bone tumors, thereby limiting the damage to the surrounding normal tissues. The U.S. Food and Drug Administration (FDA) approved Xofigo in May 2013 after a trial known as Alpharadin in Symptomatic Prostate Cancer Patients (ALSYMPCA) was stopped early after an interim analysis showed that treatment with significantly improved survival.17
Xofigo® is approved to treat men with mCRPC that has spread to bones but not to other organs. The Radium Ra 223 (223Ra) emits alpha particles (i.e., two protons and two neutrons bound together, identical to a helium nucleus) with a half-life of 11.4 days. It is administered by IV and selectively taken up by newly formed bone stroma. The high-energy alpha particles have a short range of <100 mcM and treatment improves overall survival with minimal side effects in patients with prostate cancer metastatic to the bone.
In a placebo-controlled trial, 921 men with symptomatic castration-resistant prostate cancer, two or more bone metastases, and no known visceral metastases, were randomly assigned in a 2:1 ratio to receive 223Ra at a dose of 50kBq per kg body weight every 4 weeks for six injections versus placebo. Xofigo improved overall survival from 11 to 15 months, reduced development of new or worsening bone metastases and improved quality of life.17 
Radiation therapy: Pain from bone metastases may also be relieved with radiation therapy directed to the affected bones.
Strategies to Improve Treatment
The progress that has been made in the treatment of prostate cancer has resulted from development of better treatments that were evaluated in clinical studies. Future progress in the treatment of prostate cancer will result from continued participation in appropriate clinical trials. Developing and exploring immunotherapy and single or multi-agent chemotherapy agents as a treatment approach for patients with advanced prostate cancer is the main area of active investigation.
PSMA-targeted radioligand encouraging results with PSMA [prostate-specific membrane antigen]-targeted radioligands for treatment of mCRPC have validated the importance of PSMA as a therapeutic target and supported the development of novel PSMA-based immunotherapy approaches. The PSMA/CD3-bispecific antibody BAY2010112 and PSMA/CD28-bispecific antibody REGN5678 have reached the clinic in trials exploring their activity as monotherapy and in combination with anti-PD-1.
Orteronel: Orteronel is a CYP17A inhibitor but is more specifically a 17,20-lyase inhibitor. It is currently being tested in a phase III trial comparing orteronel and prednisone to placebo and prednisone.
Tasquinomod: Tasquinomod is an orally active drug that has anti-angiogenic (prevents blood vessel growth n the cancer) activity and other anti-cancer properties. It is currently in ongoing phase III clinical trials.
Novel Immunotherapies: Novel vaccine strategies to harness the immune system are being tested, such as PROSTVAC in asymptomatic, chemotherapy-naïve men prostate cancer Other immune based strategies include inhibition of immune check points using Ipilimumab, which is a monoclonal anti-CTLA4 antibody that binds to a receptor on T cells, blocking CTLA4 and, in turn, activating T-cell anti-tumor activity.
Custirsen: Custirsen inhibits the production of clusterin, a protein associated with treatment resistance in a number of cancers, including prostate cancer. Adding agents with novel or different mechanisms of action to a docetaxel-backbone was an area of significant interest. The results are from the phase III trials combining docetaxel + prednisone with custirsen however failed to show benefit.
References:
Sweeney C., et al. Impact on overall survival with chemohormonal therapy versus hormonal therapy for home-sensitivity newly metastatic prostate cancer: An ECOG-led phase III randomized trial. ASCO 2014; Abstract LBA2.
Basch E, Autio K, Ryan CJ, et al: Abiraterone acetate plus prednisone versus prednisone alone in chemotherapy-naive men with metastatic castration-resistant prostate cancer: patient-reported outcome results of a randomised phase 3 trial. The Lancet Oncology. 2013; 14(12):1193-1199.
Beer TM, Armstrong AJ, Sternberg CN, et al: Enzalutamide in men with chemotherapy-naive metastatic prostate cancer (mCRPC): Results of phase III PREVAIL study. Presented at the 2014 Genitourinary Cancers Symposium. Journal of Clinical Oncology. 2014; 32 (supplement 4; abstract LBA1).
Nelson J, Banato A, Battistini B, Nisen P. The endothelin axis: emerging role in cancer. Nat Rev Cancer2003;3(2):110-116.
Scher HI, Fizazi K, Saad F et al: Increased survival with enzalutamide in prostate cancer after chemotherapy. N Eng J Med 2012; 367: 1187.
Ryan CJ, Smith MR, de Bono JS, et al.: Abiraterone in metastatic prostate cancer without previous chemotherapy. N Engl J Med 368 (2): 138-48, 2013.
Tannock I, de Wit R, Berry W, et al.Docetaxel plus Prednisone or Mitoxantrone plus Prednisone for Advanced Prostate Cancer. New England Journal of Medicine. 2004; 351:1502-1512.
Petrylak D, Tangen C, Hussain M, et al. Docetaxel and estramustine compared with mitoxantrone and prednisone for advanced refractory prostate cancer. New England Journal of Medicine. 2004; 351:1513-1520.
de Bono JS, Oudard S, Ozguroglu M et al: Prednisone plus cabazitaxel or mitoxantrone for metastatic castration-resistant prostate cancer progressing after docetaxel treatment: a randomized open-label trial. Lancet 2010; 376: 1147.
Petrylak DP, Macarthur RB, O'Connor J, et al.: Phase I trial of docetaxel with estramustine in androgen-independent prostate cancer. J Clin Oncol 17 (3): 958-67, 1999.
Millikan RE: Chemotherapy of advanced prostatic carcinoma. Semin Oncol 26 (2): 185-91, 1999
Tannock I, Gospodarowicz M, Meakin W, et al.: Treatment of metastatic prostatic cancer with low-dose prednisone: evaluation of pain and quality of life as pragmatic indices of response. J Clin Oncol 7 (5): 590-7, 1989.
Kantoff PW, Higano CS, Shore ND et al: Sipuleucel-T immunotherapy for castration-resistant prostate cancer. N Engl J Med 2010; 363: 411.
Fong PCC, Retz M, Drakaki A, et al. Pembrolizumab (pembro) plus enzalutamide (enza) in abiraterone (abi)-pretreated patients (pts) with metastatic castrate resistant prostate cancer (mCRPC): Cohort C of the phase 1b/2 KEYNOTE-365 study. Presented at: the 2019 ASCO Annual Meeting. Abstract: 5010.
Fizazi K, Carducci M, Smith M et al. Denosumab versus zoledronic acid for treatment of bone metastases in men with castration-resistant prostate cancer: a randomized, double-blind study. The Lancet. 2011;377:813-22.
Smith MR, Saad F, Coleman R et al. Denosumab and bone-metastasis-free survival in men with castration-resistant prostate cancer: results of a phase 3, randomised, placebo-controlled trial. Lancet. Early online publication November 16, 2011.
Michalski J, Sartor O, Parker C, et al. Radium-223 dichloride (Ra-223) impact on skeletal-related events, external-beam radiotherapy (EBRT), and pain in patients with castration-resistant prostate cancer (CRPC) with bone metastases: Updated results from the phase III ALSYMPCA trial. Proceedings of the 55th Annual Meeting of the American Society of Radiation Oncology. International Journal of Radiation Oncology Biology Physics. 2013; 87(2): S108-S109. Abstract 265.
NUBEQA® (darolutamide) tablets [Prescribing Information]. Whippany, NJ: Bayer HealthCare Pharmaceuticals, January 2021.
N Engl J Med. 2019 Sep 30. Epub ahead of print.