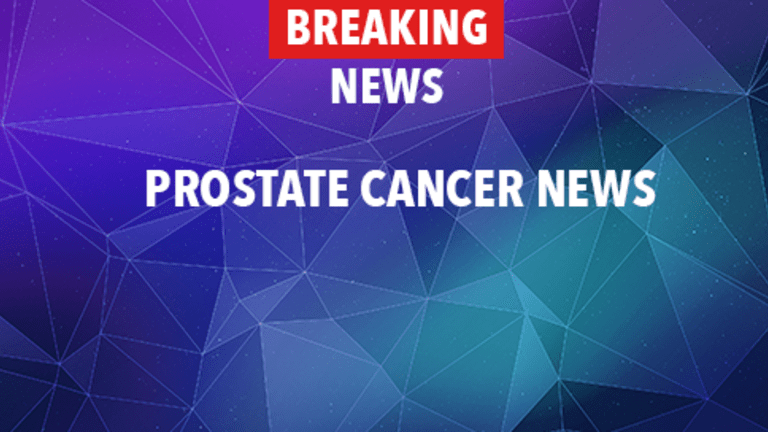 Timing of Androgen Deprivation Therapy Among Early-Stage Prostate Cancer
Timing of Androgen Deprivation Therapy Should Be Individualized Among Early-Stage Prostate Cancer Patients
According to an article published in the Journal of Clinical Oncology, the timing of initiation of androgen deprivation therapy for the treatment of early-stage prostate cancer should be individualized, with each patient weighing individual side effects against outcomes.
Besides skin cancer, prostate cancer is the most commonly diagnosed cancer in men in the U.S.
Early prostate cancer refers to cancer that has not spread outside the prostate. Standard therapies aimed at curing early prostate cancer include radiation and/or surgery. However, some patients are not candidates for these curative approaches; reasons patients may not be eligible include co-existing medical issues, risk that these treatment approaches may actually decrease lifespan (particularly in the elderly), or refusal of curative treatment due to side effects.
Androgen deprivation therapy (ADT), or hormone therapy, is designed to block testosterone from stimulating the growth of hormone-dependent types of prostate cancer. Androgen deprivation can be achieved through the use of medications or through surgical removal of the testicles.
Problems such as sexual function have been well described in patients treated with ADT. Other less specific problems have also been reported; these are sometimes referred to as the "androgen deprivation syndrome." They include depression, anxiety, fatigue, malaise, and memory problems.
The use of ADT in early prostate cancer is still under debate, as well as its optimal timing and scheduling. Some patients may choose immediate treatment including ADT, while others may wait until the cancer has progressed (deferred ADT). Researchers continue to evaluate the risks and benefits of different scheduling of ADT in prostate cancer patients.
Researchers affiliated with the European Organisation for Research and Treatment of Cancer (EORTC) recently conducted a clinical study to compare immediate treatment with ADT to deferred treatment with ADT in men with early prostate cancer.
This study included 985 men who were not eligible for curative therapy for early prostate cancer, due to co-existing medical conditions, the extent of cancer, the risk that curative therapy may decrease their lifespan, or refusal of treatment with curative intent due to side effects.
The men were divided into two groups; those who received ADT immediately upon diagnosis and those who received ADT if cancer progression had caused symptoms and/or they experienced serious complications associated with their cancer.
Overall survival was moderately improved in the group of patients treated with immediate ADT versus deferred ADT.
Death due to prostate cancer was not significantly different between the two groups of patients.
The median time to initiation of ADT in the group of patients receiving deferred ADT was seven years from initiation of study.
Symptom-free survival was not improved with immediate ADT when compared to deferred ADT.
The researchers concluded that immediate ADT improved overall survival slightly among men with early prostate cancer compared to deferred ADT; however, the risk of death from prostate cancer was not improved with immediate ADT. Furthermore, symptom-free survival was not improved with immediate ADT.
The authors suggested that although further study is necessary to establish timing of ADT, it appears that patients and physicians should individualize their treatment options for prostate cancer. Patients will be best prepared to do so with an understanding of their individual risks and benefits of all treatment approaches for their particular stage of disease.
Reference: Studer U, Whelan P, Albrecht W, et al. Immediate or Deferred Androgen Deprivation for Patients With Prostate Cancer Not Suitable for Local Treatment With Curative Intent: European Organisation for Research and Treatment of Cancer (EORTC) Trial 30891. *Journal of Clinical Oncology.*2006; 24: 1868-1876.
Related News:
"Androgen Deprivation Syndrome" May Be Due to Factors Other than Androgen Deprivation (3/2/06)
Long-Term Androgen Deprivation Associated with Improved Survival in Prostate Cancer Patients with High PSA Levels (10/12/05)
Copyright © 2018 CancerConnect. All Rights Reserved.