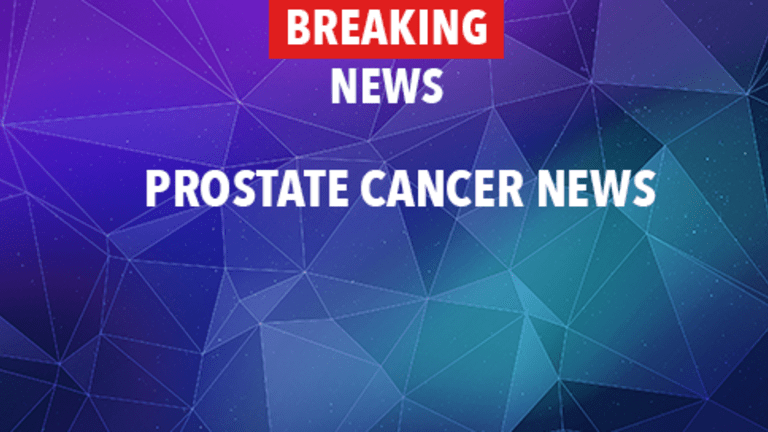 Taxotere Added to Hormone Therapy Improves Overall Survival
Taxotere Added to Hormone Therapy Improves Overall Survival by 13 Months in Metastatic Prostate Cancer Patients
In a study conducted by researchers at the Dana-Farber Cancer Institute, Taxotere® (docetaxel) administered with androgen-deprivation therapy to metastatic prostate cancer patients was found to extend overall survival by more than 13 months. The results were reported at the 2014 American Society of Clinical Oncology (ASCO) meeting held in Chicago.
Prostate cancer occurs when the cells in the prostate gland grow out of control. They initially spread within the prostate and then grow through the capsule that covers the prostate into neighboring organs, or break away and spread through the bloodstream and lymphatic system to other parts of the body.
Cells in the prostate have testosterone (a male hormone) receptors. When exposed to testosterone, prostate cells are stimulated to grow. The basis of hormone therapy—called androgen-deprivation therapy (ADT)—is to block or prevent the cancer cells from being exposed to testosterone.
The study included 790 men with hormone-sensitive metastatic prostate cancer. Patients were randomized to standard ADT or to ADT plus Taxotere, a chemotherapy drug. The primary endpoint of the study was overall survival. Due to a statistically significant survival difference observed between the two cohorts at an interim analysis, the trial was ended prematurely.
After 29 months, 136 patients in the control arm had died, while 101 patients in the ADT plus Taxotere group had died.
Men in the ADT/Taxotere arm had a median overall survival rate of 57.6 months; those in the ADT-only arm had a median overall survival of 44 months. Other markers of the disease—prostate-specific antigen (PSA) response, time to castration resistance, and time to progression prostate were also improved in the ADT/Taxotere cohort.
For men with a high disease burden at the beginning of the study, the survival difference was even greater: a median overall survival of 49.2 months versus 32.2 months.
Other key results included:
Median time to castration resistance: 20.7 (ADT/Taxotere) versus 14.7 months (ADT alone)
Median time to clinical progression: 32.7 (ADT/ Taxotere) versus 19.8 months (ADT alone)
The study reported at ASCO was part of the CHAARTED trial.
Reference: Sweeney C., et al. Impact on overall survival with chemohormonal therapy versus hormonal therapy for home-sensitivity newly metastatic prostate cancer: An ECOG-led phase III randomized trial. ASCO 2014; Abstract LBA2.
Copyright © 2018 CancerConnect. All Rights Reserved.