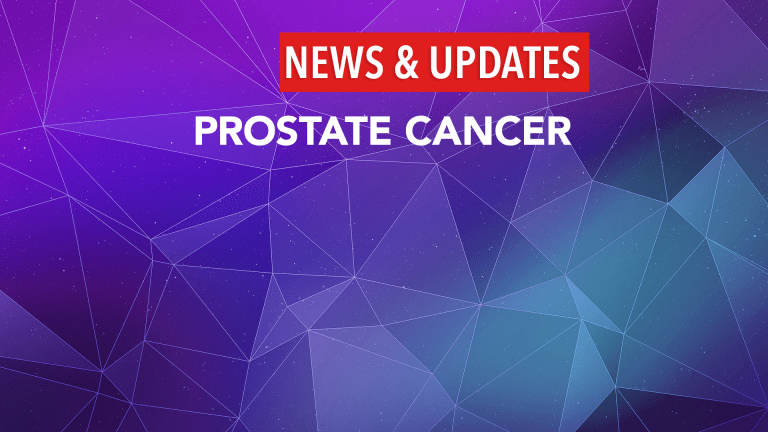 Survival Improved With Early Treatment With Chemotherapy Plus Hormonal Therapy
Survival Improved In Advanced Prostate Cancer With Early Treatment With Chemotherapy Plus Hormonal Therapy.
Excerpted from: Advances in Cancer Research And Treatment: 2015 Year In Review
In a study conducted by researchers at the Dana-Farber Cancer Institute, the chemotherapy drug Taxotere® (docetaxel) administered with andro­gen-deprivation therapy (ADT), also called hormonal therapy, to metastatic prostate cancer patients was found to extend overall survival by more than 13 months.1
Historically, chemotherapy for men with newly diagnosed prostate cancer would be given only after the disease worsened despite ADT. New findings, however, suggest that starting chemotherapy earlier can substantially improve outcomes.
The study included 790 men with hormone-sensitive metastatic prostate cancer, or prostate cancer that is stimu­lated to grow with exposure to the male hormone testosterone. Patients were assigned to receive either standard ADT or ADT plus Taxotere.
The trial was stopped early when researchers noted significant differences in survival between the two treatment groups. After almost two and a half years, 136 more patients receiving ADT alone had died compared with those receiving ADT plus Taxotere—136 versus 101 patients, respectively. Men in the ADT/Taxotere arm had a medi­an overall survival that was almost 14 months longer than those in the ADT-only arm—57.6 months versus 44 months, respectively. Other markers of the disease—prostate-specific antigen response, time to castration resistance, and time to progression prostate—were also improved in the ADT/Taxotere group.
References:

[1](http://news.cancerconnect.com/survival-improved-in-advanced-prostate-cancer-with-early-treatment-with-chemotherapy-plus-hormonal-therapy/#_ednref1 "1") Sweeney C, Chen Y-H, Carducci MA, et al. Impact on overall survival (OS) with chemohor­monal therapy versus hormonal therapy for hor­mone-sensitive newly metastatic prostate cancer (mPrCa): An ECOG-led phase III randomized trial. Journal of Clinical Oncology. 2014;32:5s (suppl.). Abstract LBA2.