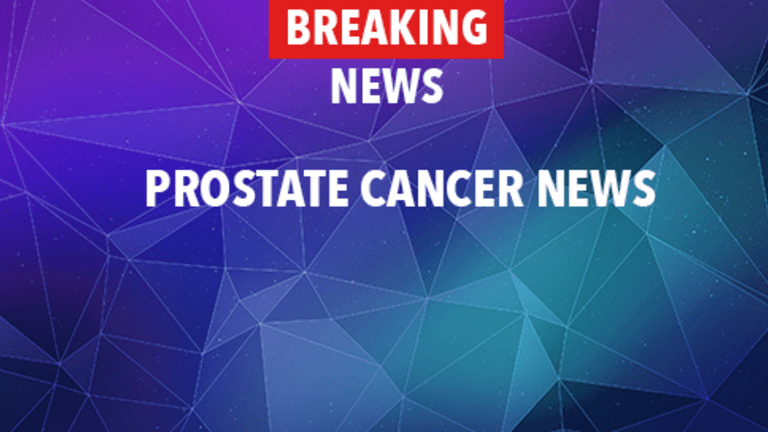 Surgery May Be Best Treatment for Early Prostate Cancer in Younger Patients
Surgery May Be Best Treatment for Early Prostate Cancer in Younger Patients
According to the Archives of Internal Medicine, surgery appears to improve survival compared with other treatment approaches for early prostate cancer, particularly in young men with more aggressive cancers.
Prostate cancer is one of the most common cancers diagnosed in men in the United States. Early prostate cancer refers to cancer that has not spread to distant sites in the body. Depending upon the extent of spread, patient age, aggressiveness of the cancer, and patient wishes, early (localized) prostate cancer may be treated with radiation therapy, watchful waiting (no therapy until disease progression), cryotherapy, surgery, and/or hormone therapy.
No current guidelines clearly indicate the best treatment approach for early prostate cancer. Physicians make decisions for patients with this disease based on the patient's age, the existence of other medical conditions, and side effects of therapy. Researchers continue to evaluate different treatment options for men with early prostate cancer to establish optimal therapies.
Researchers from Sweden recently conducted a clinical study to compare different treatment approaches and their associated outcomes among men with early prostate cancer. This study included 844 men diagnosed with early prostate cancer between 1989 and 1998 in Geneva, Switzerland. Patients were treated with either surgery, radiation, watchful waiting, hormone therapy, or other types of therapy.
At 10 years patients treated with radiation therapy or watchful waiting had approximately twice the risk of death as patients treated with surgery.
At 10 years the rates of patients who died from prostate cancer were: 17% with surgery, 25% radiation therapy, and 28% watchful waiting.
At five years patients treated with hormone therapy alone were already at an increased risk of death associated with prostate cancer.
The benefit of surgery in terms of survival was most notable in patients under the age of 70 years who had more aggressive types of cancer.
The researchers concluded: "Our study results suggest that surgery offersthe best chance of long-term prostate cancer–specificsurvival, in particular for younger patients and patients with[aggressive] tumors." Patients diagnosed with early prostate cancer may wish to speak with their physician regarding their individual risks and benefits of all treatment options.
Reference: Merglen A, Schmidlin F, Fioretta G, et al. Short- and long-term mortality with localized prostate cancer. Archives of Internal Medicine. 2007;167:1944-1950.
Related News:
Experienced Surgeons Have Improved Prostatectomy Outcomes (07/25/2007)
Radical Prostatectomy May Provide Highest Survival in Early Prostate Cancer (01/24/2007)
Copyright Prostate Cancer Information Center on CancerConsultants.com
Copyright © 2018 CancerConnect. All Rights Reserved.