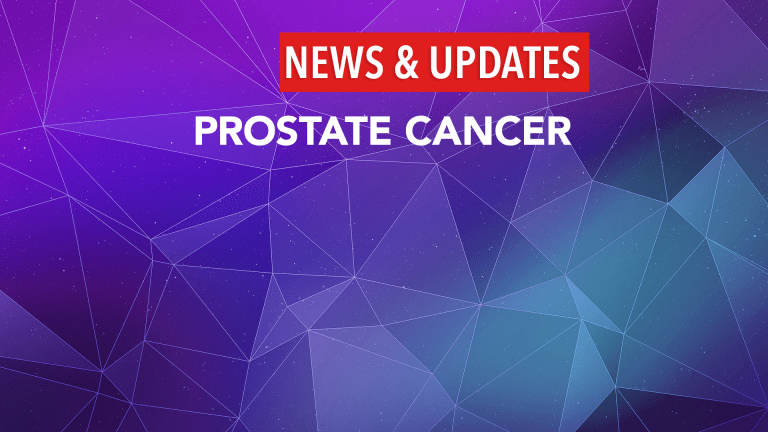 Surgery and Radiation for Prostate Cancer Produce Similar Functional Outcomes
Surgery and Radiation for Prostate Cancer Produce Similar Functional Outcomes
Men with localized prostate cancer experience declines in sexual, urinary, and bowel function over time, regardless of whether they choose surgery or radiation therapy, according to the results of a study published in the New England Journal of Medicine.
Each year in the United States, more than 192,000 men are diagnosed with prostate cancer and more than 27,000 die of the disease. Prostate cancer is typically a disease of aging. It may persist undetected for many years without causing symptoms. In fact, most men die with prostate cancer not from prostate cancer. Approximately 20% of men will develop prostate cancer during their lifetime, yet only 3% will actually die of the disease.
The treatment of early-stage prostate cancer is controversial because thus far there is no clear proof that aggressive treatment prolongs survival compared with deferred treatment. Furthermore, treatment can cause lasting side effects, such as impotence and incontinence. Some men opt for a more conservative approach, called active surveillance or watchful waiting—which defers treatment until symptoms appear and/or there is evidence of progression. This approach can help some men avoid unnecessary treatment and potentially long-lasting side effects.
Studies have revealed differences in functional-outcome profiles between surgery and radiotherapy over the short- and intermediate-term; however, little is known about long-term functional outcomes with the two most common treatment modalities for localized prostate cancer.
The Prostate Cancer Outcomes Study (PCOS) is a population-based cohort study that included men with newly diagnosed prostate cancer in 1994 and 1995. The men were ages 55 to 74 at diagnosis and were followed for 15 years. The final analysis included 1,655 men who underwent surgery (1,164) or radiation therapy (491) within 12 months of diagnosis. Functional status was assessed at baseline and at 2, 5, and 15 years after diagnosis
The results indicated that patients undergoing surgery were more likely to have urinary incontinence and erectile dysfunction at 2 and 5 years compared with radiotherapy; however, at 15 years, there was no significant difference between the two groups in terms of urinary and sexual function. Similarly, patients who underwent radiation were more likely to have bowel dysfunction at 2 and 5 years compared to their counterparts who underwent surgery; however, at 15 years, there was no significant difference between the two groups.
The researchers concluded that at 15 years, there were no significant relative differences in disease-specific functional outcomes among men who underwent surgery or radiation therapy for prostate cancer. However, men treated for localized prostate cancer commonly had declines in all functional domains during 15 years of follow-up. It is unclear whether these declines were related to aging, prostate cancer treatment, or the prostate cancer itself. The declines do indicate that it could be important to consider active surveillance as a viable "treatment" option.
Reference:
Resnick MJ, Koyama T, Fan KH, et al. Long-term functional outcomes after treatment for localized prostate cancer. New England Journal of Medicine. 2013; 368:436-445.