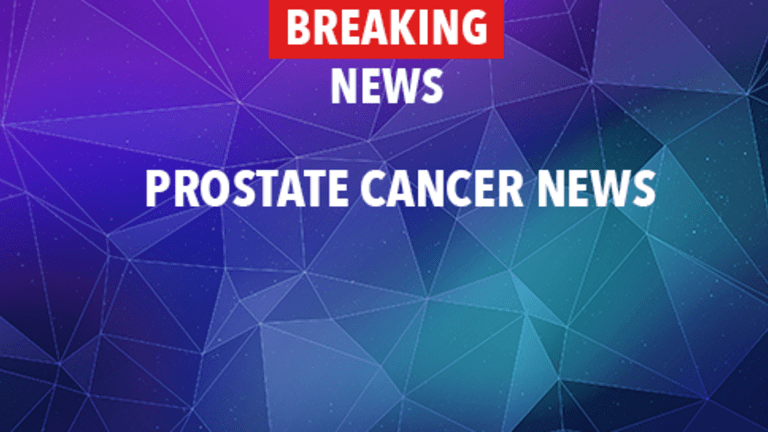 Surgery and Active Surveillance Produce Equivalent Outcomes in Prostate Cancer
Surgery and Active Surveillance Produce Equivalent Outcomes in Early Prostate Cancer.
Surgery does not appear to reduce mortality in men with early prostate cancer and many men with this stage of disease might benefit from active surveillance (watchful waiting) instead, according to the results of a new study published in the New England Journal of Medicine.[1]
Each year in the United States, more than 192,000 men are diagnosed with prostate cancer and more than 27,000 die of the disease. Prostate cancer is typically a disease of aging. It may persist undetected for many years without causing symptoms. In fact, most men die with prostate cancer not from prostate cancer. Approximately 20% of men will develop prostate cancer during their lifetime, yet only 3% will actually die of the disease.
The treatment of early-stage prostate cancer is controversial because thus far there is no clear proof that aggressive treatment prolongs survival compared with deferred treatment. Furthermore, treatment can cause lasting side effects, such as impotence and incontinence. Some men opt for a more conservative approach, called active surveillance or watchful waiting—which defers treatment until symptoms appear and/or there is evidence of progression. This approach can help some men avoid unnecessary treatment and potentially long-lasting side effects.
The most recent study, called the Prostate Cancer Intervention Versus Observation Trial (Pivot), included 731 men with early-stage prostate cancer who were randomly assigned to undergo radical prostatectomy (surgical removal of the prostate) or watchful waiting (where their cancer was monitored but not treated unless it showed signs of progressing).
Although 354 men had died by the end of the 15-year study, most of them had died of causes other than prostate cancer. The researchers found no statistical difference in mortality rates among the surgery group (in which 171 of 364 men died) and the observation group (in which 183 of 367 men died). Overall, only 52 men died of prostate cancer (21 in the treatment group and 31 in the observation group).
A secondary analysis of the data revealed one significant difference between the two groups—PSA levels. PSA—or prostate-specific antigen—is a protein that is normally secreted and disposed of by the prostate gland. High PSA levels may indicate the presence of prostate cancer cells or other noncancerous prostate conditions. The analysis indicated that among men with a PSA value higher than 10 nanograms per millileter of blood, surgery reduced the risk of death by 33 percent compared with observation. In men with high PSA scores, there were 13 percent fewer deaths in the surgery group compared with the observation group.
Interpreting the Results
The researchers concluded that radical prostatectomy does not reduce mortality in men with early-stage prostate cancer; however, men with early-stage disease and a high PSA score may benefit from surgery. The researchers suggest that watchful waiting is a viable option for many men with early-stage prostate cancer.
Despite the data indicating that surgery does not reduce mortality in early prostate cancer, some men feel better about treating it surgically. Choosing between surgery and watchful waiting is a highly personal decision. Surgery can provide immediate relief from the fear of cancer progression; however, it can also come with serious and long-term side effects. While men who choose watchful waiting avoid those side effects, they may also live with constant fear regarding their cancer. It's important for men to discuss all of their treatment options with their physician. Surgery may be appropriate for some men, especially those with higher PSA levels.
In an accompanying editorial, Dr. Ian M. Thompson and Catherine M. Tangen argue that this study is important but the sample size is too small to draw conclusions.[2] They suggest that multiple therapeutic approaches are sometimes appropriate.
The debate over the best course of action for early prostate cancer will likely continue, but the results of this study appear to indicate that many men could safely choose watchful waiting.
References:
[1] Wilt TJ, Brawer MK, Jones KM, et al. Radical prostatectomy versus observation for localized prostate cancer. New England Journal of Medicine. 2012; 367: 203-213.
[2] Thompson IM, Tangen CM. Prostate cancer: Uncertainty and a way forward. New England Journal of Medicine. 2012; 367: 270-271.
Knowledge is power. Are you facing a new diagnosis, recurrence, living with metastatic disease, or supporting a loved one through their cancer journey?
Sign up for monthly newsletters on prostate cancer here.
Get the facts about prostate cancer here.
Join ongoing discussions with other individuals affected by prostate cancer in the CancerConnect private online prostate cancer community here.
Copyright © 2018 CancerConnect. All Rights Reserved.