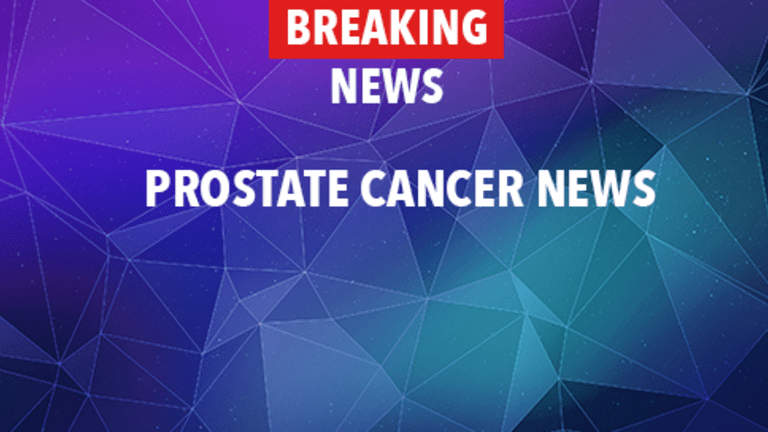 Suramin Plus Hydrocortisone and Androgen Deprivation has Limited Effectiveness
Suramin Plus Hydrocortisone and Androgen Deprivation has Limited Effectiveness for Treatment of Newly Diagnosed Patients
Testosterone is a male hormone produced mainly by the testicles. Many organs in the body are composed of cells that respond to or are regulated by exposure to testosterone. Cells in the prostate gland have testosterone receptors and when exposed to testosterone are stimulated to grow. When cells that have testosterone receptors become cancerous, the growth of these cancer cells can be increased by exposure to testosterone. The basis of hormone therapy as a treatment for prostate cancer is to block or prevent the cancer cells from being exposed to testosterone. Hormone therapy is cytostatic (it prevents cancer cells from growing) not cytotoxic (kills cancer cells). There are two methods of delivering hormone therapy: 1) surgical removal of the testicles (orchiectomy) and 2) medical anti-androgen hormone therapy.
Patients with metastatic prostate cancer are incurable with currently available therapies and are treated in order to decrease symptoms and slow disease progression. Androgen deprivation with drugs or orchiectomy results in high response rates and an average survival of 2-3 years after diagnosis of metastatic cancer. Suramin is a novel agent which has inhibitory effects on several growth factors believed to affect the growth of prostate cancer cells. Suramin has been used to treat hormone-refractory prostate cancer with partial responses observed in up to 50% of patients.
Doctors in the Southwest Oncology Group hypothesized that suramin might increase the effectiveness of androgen deprivation in patients with newly diagnosed metastatic prostate cancer. They treated 62 patients with a 78-day fixed regimen which was repeated every 6 months for a total of four cycles. Patients were treated with a variety of androgen deprivation measures including monthly leuprolide or goserelin. Hydrocortisone was given to counteract the side effects of suramin. There were no complete or partial responses following this treatment and the majority of patients did not complete the planned treatment due to severe side effects.
These doctors concluded that suramin therapy as given in this study was not suitable for patients with metastatic prostate cancer. Other ongoing studies being carried out by cooperative groups in the US should clarify if a dose and schedule of suramin can be developed which is tolerable. (Journal of Clinical Oncology, Vol 18, issue No 5, pp 1043-1049, 2000)
Other sources of information on ongoing clinical trials include a comprehensive, easy-to-use service provided by the National Cancer Institute (cancer.gov) and the Clinical Trials section and service offered by CancerConsultants.com (www.411cancer.com).
Copyright © 2018 CancerConnect. All Rights Reserved.