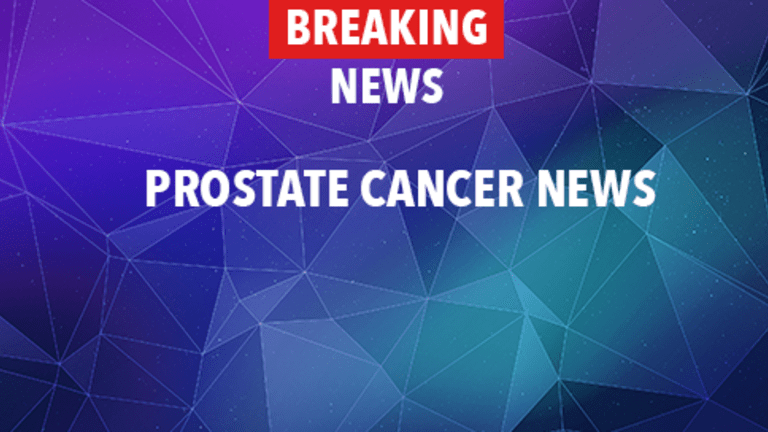 Study Compares Genomic Testing of Normal and Cancerous Prostate Tissue
Study Compares Genomic Testing of Normal and Cancerous Prostate Tissue
The Oncotype DX® prostate cancer test—which predicts the aggressiveness of early-stage prostate cancer and may help guide treatment decisions—is more predictive of outcome when used on tumor tissue than when used on adjacent, normal prostate tissue. These results were presented at the 2013 Annual Meeting of the American Society of Clinical Oncology.
The treatment of early-stage prostate cancer is controversial because thus far there is no clear proof that aggressive treatment prolongs survival compared with deferred treatment. Furthermore, treatment can cause lasting side effects, such as impotence and incontinence. Some men opt for a more conservative approach, called active surveillance or watchful waiting—which defers treatment until symptoms appear and/or there is evidence of progression. This approach can help some men avoid unnecessary treatment and potentially long-lasting side effects; however, until now, it wasn't possible to predict which cancers were aggressive and required treatment and which were slow-growing and could be watched until treatment was necessary.
The Oncotype DX prostate cancer test measures the level of expression of 17 genes across four biological pathways to predict prostate cancer aggressiveness. The test results are reported as a Genomic Prostate Score (GPS) that ranges from 0 to 100 and is combined with other clinical factors to further clarify a man's risk prior to treatment intervention.
The test is performed on a sample of tumor tissue. There has been interest, however, in whether there is a "field effect" in early prostate cancer. A field effect means that abnormalities would be found throughout the prostate, even in prostate tissue that is not cancerous. To explore this question, researchers performed the Oncotype DX test on normal and cancerous prostate tissue from patients who underwent radical prostatectomy for early-stage (T1/T2) prostate cancer.
Testing normal tissue did predict prostate cancer outcomes, but was less predictive than testing tumor tissue. This provides some evidence of a field effect, and also confirms that the current approach to testing—which involves testing a sample of tumor tissue—generates the most useful results.
Reference: Klein EA, Falzarano SM, Zhang N et al. Evidence for a field effect in early prostate cancer (PCa): Gene expression profiles in normal-appearing prostate tissue (NT) adjacent to tumor (T) as predictors of clinical outcome. Presented at the 49th Annual Meeting of the American Society of Clinical Oncology. May 31-June 4, 2013; Chicago, IL. Abstract 5029.
Knowledge is power. Are you facing a new diagnosis, recurrence, living with metastatic disease, or supporting a loved one through their cancer journey?
Sign up for monthly newsletters on prostate cancer here.
Get the facts about prostate cancer here.
Join ongoing discussions with other individuals affected by prostate cancer in the CancerConnect private online prostate cancer community here.
Copyright © 2018 CancerConnect. All Rights Reserved.