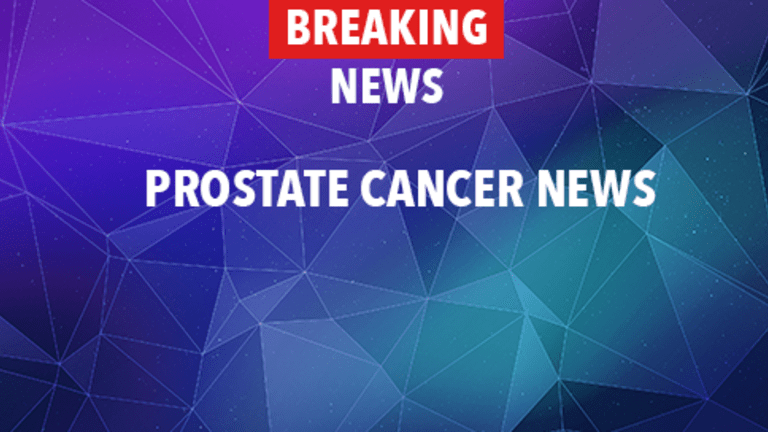 Spinal Anesthesia Provide Advantage Over General Anesthesia for Prostate Surgery
Spinal Anesthesia May Provide Advantages Over General Anesthesia for Prostate Surgery
According to results presented at the 2004 annual meeting of the American Urological Association, spinal anesthesia is a reliable practice and may confer some advantages over general anesthesia in patients undergoing a prostatectomy.
Prostate cancer is the most commonly diagnosed cancer in men in the United States. One of the most common types of treatment for early prostate cancer is the surgical removal of the prostate, called a radical prostatectomy. Historically, general anesthesia, or rendering the patient unconscious during the procedure was accepted practice. However, spinal anesthesia, during which agents injected into the spinal fluid are used to numb areas of the body has been gaining acceptance in several types of surgical procedures. During spinal anesthesia, the patient remains conscious, and may be given an oral sedative or anti-anxiety agent if requested.
Researchers from Italy recently conducted a clinical trial to compare different types of anesthesia for patients undergoing a prostatectomy. This trial included 121 patients with early-stage prostate cancer, who were either given general and spinal anesthesia for their surgery, and were compared. Overall, muscle relaxation, blood loss and blood tranfusions were similar between the 2 groups of patients. Following surgery, oxygen levels in the blood, sedation, pain on the first day following surgery, gastrointestinal mobility, and the ability to walk were superior in patients given spinal anesthesia compared to general anesthesia.
The researchers concluded that spinal anesthesia appears to provide a safe and reliable approach to anesthesia for patients undergoing a radical prostatectomy. In addition, the spinal anesthesia appeared to provide benefits of general anesthesia, such as mobility, alertness, oxygen levels in the blood and pain following surgery. The researchers state that additional clinical trials are necessary to determine the optimal type of agents used for spinal anesthesia. Patients who are to undergo a prostatectomy may wish to speak with their physician about the risks and benefits of spinal anesthesia compared to general anesthesia, or the participation in a clinical trial to determine the optimal agents to be used in spinal anesthesia. Two sources of ongoing clinical trials include the National Cancer Institute ( cancer.gov) and www.cancerconsultants.com. Personalized clinical trial searches are also performed on behalf of cancerconsultants.com.

Reference: Salonia A, Suardi N, Crescenti A, et al. General vs spinal anaesthesia with different type of sedation in patients undergoing radical retropublic prostatectomy: results of a randomized prospective trial. Proceedings from the 99th annual meeting of the American Urological Association. 2004; 171: Abstract #1039.
Copyright © 2018 CancerConnect. All Rights Reserved.