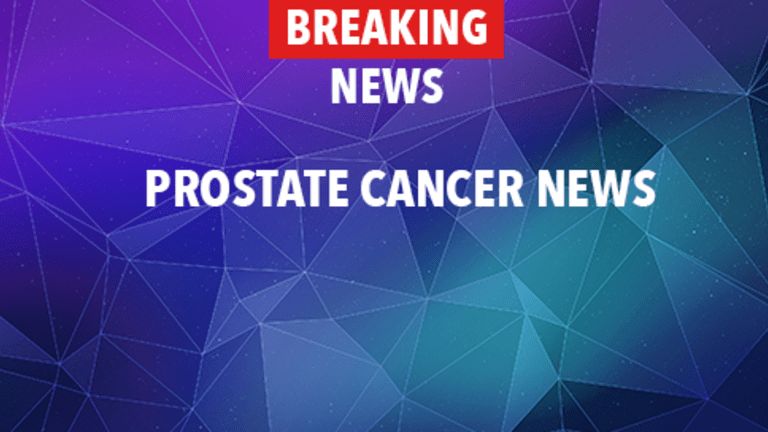 Side Effects of Prostate Cancer Treatment Persist Long-Term
Side Effects of Prostate Cancer Treatment Persist Long-Term
Men who are treated for prostate cancer may continue to suffer from side effects 10 years after treatment, according to the results of a study published in the Journal of Clinical Oncology.
Each year in the United States, more than 192,000 men are diagnosed with prostate cancer and more than 27,000 die of the disease. Prostate cancer is typically a disease of aging. It may persist undetected for many years without causing symptoms. In fact, most men die with prostate cancer not from prostate cancer. Approximately 20% of men will develop prostate cancer during their lifetime, yet only 3% will actually die of the disease.
The screening and treatment of prostate cancer is a complicated issue. Because the cancer is so slow growing, it may never reach the point where it threatens a man's life. In fact, the U.S. Preventive Services Task Force (USPSTF) advises against regular screening for prostate cancer. It's possible that frequent screening for the disease has led to increased treatment for it and with treatment comes side effects. The side effects of prostate cancer treatment can include bladder control problems and compromised sexual function.
Researchers used data from the Prostate, Lung, Colorectal, and Ovarian Cancer Screening Trial (PLCO) to assess long-term disease-specific functioning among prostate cancer survivors compared to a group of controls. The study included 529 prostate cancer survivors and 514 matched controls. The study was unique in that it followed survivors for up to 10 years from treatment and also included men who were screened for prostate cancer, those who were not screened, those who received treatment and those who did not receive treatment. This is important because comparing men from each of these groups helps to rule out the notion that the sexual dysfunction and urinary problems are a result of aging rather than treatment.
The researchers found that the cancer survivors had worse sexual and urinary function compared to the non-cancer controls. In fact, up to 10 years after treatment, more than 95 percent of the cancer survivors had some degree of sexual dysfunction and about 50 percent had urinary problems.
Because the prostate cancer survivors were worse off, the researchers speculated that the cancer and/or treatment were to blame, rather than age. What's more—they compared the outcomes of specific types of treatment and found that patients who received radiation had better sexual and urinary function, but worse bowel function than their counterparts who underwent radical prostatectomy.
Because side effects can persist for so long, the researchers suggest that it is important for men to carefully consider whether to undergo screening and/or treatment. Some men opt for active surveillance—also called watchful waiting—rather than immediate treatment.
Reference:
Taylor KL, Luta G, Miller AB, et al. Long-term disease-specific functioning among prostate cancer survivors and non-cancer controls in the Prostate, Lung, Colorectal, and Ovarian Cancer Screening Trial. Journal of Clinical Oncology. Published early online June 25, 2012. doi: 10.1200/JCO.2011.41.2767
Knowledge is power. Are you facing a new diagnosis, recurrence, living with metastatic disease, or supporting a loved one through their cancer journey?
Sign up for monthly newsletters on prostate cancer here.
Get the facts about prostate cancer here.
Join ongoing discussions with other individuals affected by prostate cancer in the CancerConnect private online prostate cancer community here.
Copyright © 2018 CancerConnect. All Rights Reserved.