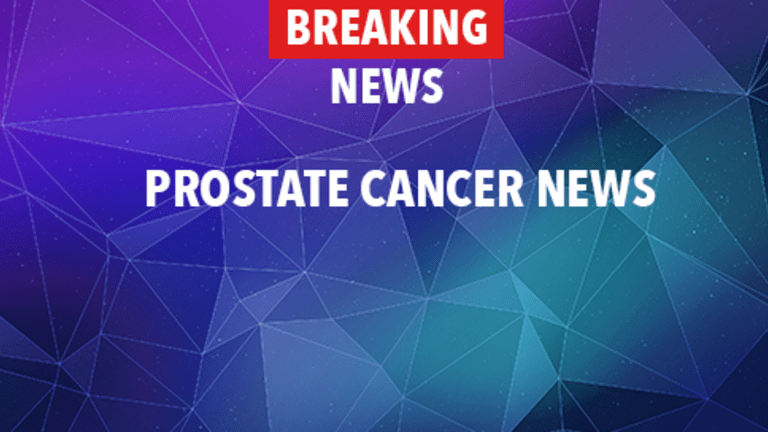 Satraplatin Improves Progression-free Survival in Prostate Cancer
Satraplatin Improves Progression-free Survival in Hormone-refractory Prostate Cancer.
According to an article recently released by Pharmion, their investigative chemotherapy agent satraplatin improves progression-free survival among men with hormone-refractory prostate cancer.
The prostate is a gland of the male reproductive system. It produces some of the fluid that transports sperm during ejaculation. After skin cancer, prostate cancer is the most common form of cancer diagnosed in men. The outlook for men diagnosed with prostate cancer is good: overall survival rates for all stages of prostate cancer have improved dramatically over the past 20 years.
Current treatment options for prostate cancer include watchful waiting, surgery, chemotherapy, radiation, or hormonal therapy. Hormonal therapy is designed to block testosterone from stimulating the growth of hormone-dependent types of prostate cancer.
Some prostate cancers become resistant to hormonal therapy and require a different treatment approach; this condition is known as hormone refractory prostate cancer (HRPC). Because hormone refractory prostate cancer can be difficult to treat, new agents and treatment approaches continue to be evaluated.
Satraplatin is an investigative agent categorized as a platinum analogue. It provides anticancer activity that is similar to that of some commonly used chemotherapy agents. Satraplatin, however, can be taken orally and used on an outpatient basis. The current phase III trial (phase prior to FDA review), referred to as the SPARC trial, included 950 patients with HRPC. More than 200 medical sites in 15 countries participated. Patients were treated with satraplatin plus prednisone (steroid) or placebo (inactive substitute) plus prednisone and were directly compared.
Cancer progression was reduced by 40% among patients treated with satraplatin compared to placebo.
Progression-free survival was significantly improved among patients treated with satraplatin.
Prior treatment with chemotherapy did not alter the effectiveness of satraplatin.
The most common side effects were low levels of blood cells, nausea, vomiting, and diarrhea.
The researchers concluded that satraplatin reduces the rate of cancer progression among patients with HRPC. Final overall survival results are expected in the fall of 2007. Further data is being submitted and will be released at an upcoming major medical meeting.
Reference: Pharmion. Pharmion Corporation and GPC Biotech Announce Positive Results from the Satraplatin Pivotal Phase 3 Trial and Achievement of the Progression-Free Survival Endpoint. Available at: =. Accessed September 2006.
Copyright © 2018 CancerConnect. All Rights Reserved.