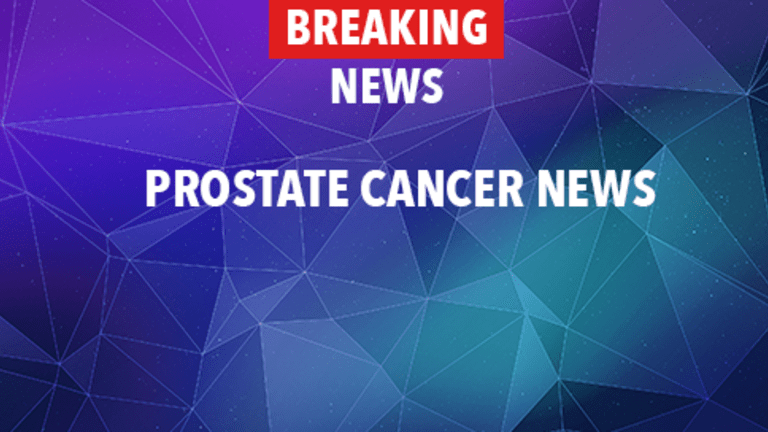 Rate of PSA Increase Following Therapy Predictive of Survival in Prostate Cancer
Rate of PSA Increase Following Therapy Predictive of Survival in Prostate Cancer
According to an article recently published in the Journal of Urology, the rate that it takes for PSA levels to double following therapy is associated with survival outcomes in men with early prostate cancer.
In 2005 the American Cancer Society estimated that 232,000 men in the U.S. would be diagnosed with prostate cancer and over 30,000 would die of the disease.
Early prostate cancer refers to cancer that has not spread from the prostate to distant sites in the body. Standard therapy for early prostate cancer may include the surgical removal of the prostate (radical prostatectomy), hormone therapy in which levels of the male testosterone are reduced, radiation therapy, or delaying treatment until signs of cancer progression.
Despite the fact that most men will experience anticancer responses or the complete disappearance of detectable cancer following initial therapy, a significant portion of patients will experience a recurrence of their cancer. Researcher continues to examine disease and patient variables that are associated with a higher risk of a cancer recurrence following therapy; patients with these variables may be treated more aggressively than their counterparts.
During and following treatment, men often have their prostate specific antigen (PSA) levels tested to determine their response to therapy and to monitor for cancer progression. The PSA test measures proteins that are produced and shed by the prostate. PSA levels are generally elevated when prostate cancer is present and tend to be elevated higher in patients with more advanced prostate cancer than those with less advanced cancer.
Researchers from the Mayo Clinic recently conducted a study to evaluate PSA doubling-time (PSADT) as a possible factor for determining the prognosis of men treated for prostate cancer. PSADT is the amount of time it takes PSA levels to double.
This study included 903 patients with early prostate cancer who were treated with a radical prostatectomy followed by hormone therapy between 1990 and 1999 at the Mayo Clinic. The median follow-up was over 9 years.
Patients with a faster PSADT had a worse prognosis: Those with a PSADT of less than one year following treatment had a 50% increased risk of death from cancer than those with a PSADT of over ten years.
The researchers concluded that the use of PSADT following treatment may be an important factor in choosing treatment options and classification in clinical trials for men with prostate cancer.
Men diagnosed with prostate cancer should speak with their physician regarding their PSADT.
Reference: Sengupta S, Blute M, Bagniewski S, et al. Increasing Prostate Specific Antigen Following Radical Prostatectomy and Adjuvant Hormonal Therapy: Doubling Time Predicts Survival. Journal of Urology. 2006; 175: 1684-1690.
Related News:Rate of PSA Increase an Important Predictor for Outcomes in Prostate Cancer (11/11/05)
Copyright © 2018 CancerConnect. All Rights Reserved.