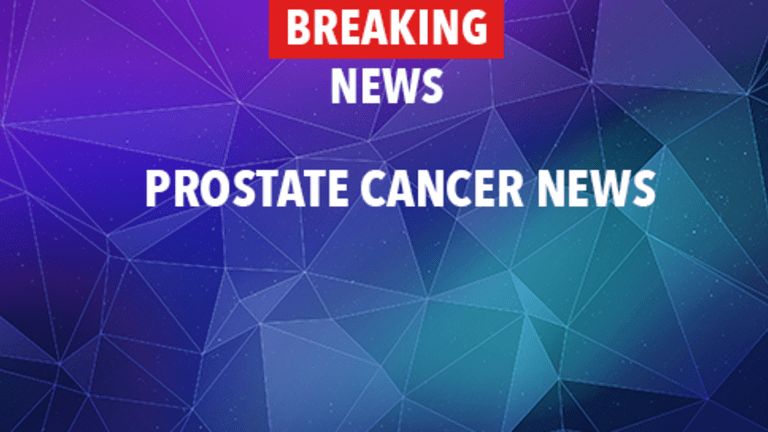 Radiation to the Pelvis Reduces Relapses in Prostate Cancer
Radiation to the Pelvis Reduces Relapses in Prostate Cancer
According to an article recently published in the International Journal of Radiation Oncology, Biology and Physics, radiation administered to the whole pelvis (whole-pelvic radiation) extends biochemical relapse-free survival (bRFS) compared with radiation directed just at the prostate and surrounding tissues among men with early prostate cancer who are at a high risk of developing a recurrence.
Prostate cancer is one of the most common cancers diagnosed in men in the United States. Early prostate cancer refers to cancer that has not spread to distant sites in the body. Depending upon the extent of spread, patient age, aggressiveness of the cancer, and patient wishes, early (localized) prostate cancer may be treated with radiation therapy, watchful waiting (no therapy until disease progression), cryotherapy, surgery, and/or hormone therapy. A priority among healthcare providers is to utilize therapies that provide optimal outcomes with little or no impact on quality of life.
Radiation is often aimed only at the prostate gland but may also be directed at nearby tissues in order to kill cancer cells. However, some cancer cells may exist elsewhere in the pelvis, and if not treated, may be responsible for cancer recurrences. Biochemical relapse-free survival is a term that refers to patients whose prostate specific antigen (PSA) levels do not increase. PSAs are proteins that can be detected in circulating blood, and when cancer is present or progresses, PSA levels rise. Therefore, PSA levels are monitored to determine if prostate cancer is responding to therapy or has recurred or progressed.
Researchers from Stanford University recently conducted a clinical trial to compare different radiation fields in the treatment of early prostate cancer. This trial included men with early prostate cancer who received either treatment with radiation just to the prostate gland or whole-pelvic radiation therapy. Some patients went on to receive other therapies, and all patients had undergone prior surgery to remove the prostate.
Overall, patients treated with whole-pelvic radiation therapy had a biochemical relapse-free survival rate of 47% at five years compared with 21% for those who received radiation therapy only to the prostate.
Hormone therapy (androgen deprivation therapy) provided benefit only in patients who received whole-pelvic radiation therapy.
Whole-pelvic radiation therapy did not improve outcomes for patients who were at a low risk of developing a recurrence of prostate cancer.
Patients with early prostate cancer may wish to discuss their individual risks and benefits of different fields of radiation therapy with their physician.
Reference: Spiotto M, Hancock S, King C, et al. Radiotherapy after prostatectomy: improved biochemical relapse-free survival with whole pelvic compared with prostate bed ooly for high risk patients. International Journal of Radiation Oncology*Biology*Physics 2007;69:54-61.
Related News:Radiation Following Surgery Reduces Recurrence in Early Prostate Cancer (05/12/2006)
Copyright Prostate Cancer Information Center on CancerConsultants.com
Copyright © 2018 CancerConnect. All Rights Reserved.