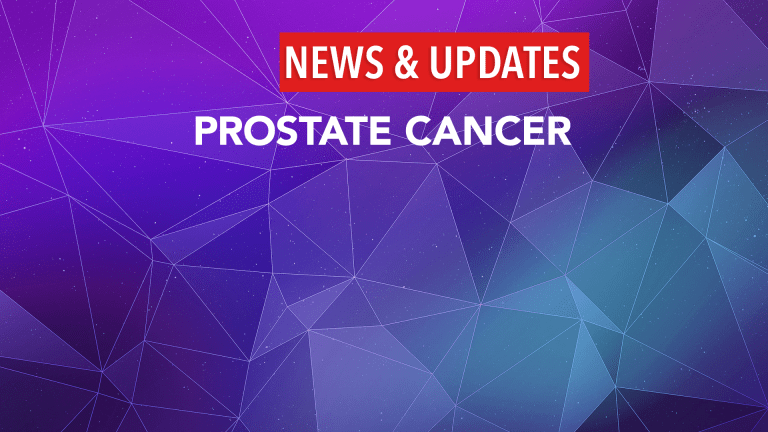 Radiation Therapy plus Hormone Therapy Cuts Prostate Cancer Deaths in Half
Radiation Therapy plus Hormone Therapy Cuts Prostate Cancer Deaths in Half
The addition of radiation therapy to hormone therapy for the treatment of locally advanced prostate cancer reduces prostate cancer deaths by 50%, according to the results of a Scandinavian study published in the Lancet.1
Other than skin cancer, prostate cancer is the most commonly diagnosed form of cancer among males in the United States. The prostate is a walnut-sized gland that is located between the bladder and the rectum and is responsible for forming a part of semen.
Locally advanced prostate cancer refers to cancer that has spread from the prostate to nearby sites, but not to distant sites in the body. Standard treatment for locally advanced prostate cancer may include surgery, radiation therapy, and/or hormone therapy.
Hormone therapy, also known as androgen deprivation therapy, is designed to block male hormones (particularly testosterone) from stimulating the growth of prostate cancer. Doctors in the U.S. have been treating patients with a combination of hormone therapy and radiation therapy for over 10 years; however, doctors in Europe have hesitated to use the combination, choosing to use hormone therapy alone.

In 1996 researchers from the Scandinavian Prostate Cancer Group and the Swedish Association for Urological Oncology initiated a Phase III trial to evaluate the benefits of adding radiation to hormone therapy. The trial involved 875 patients who were randomized to receive either hormone therapy alone (439) or combined hormone/radiation therapy (436). After nearly eight years of follow-up, 79 men in the hormone-only group had died of prostate cancer compared with 37 in the combination group. Furthermore, the rate of recurrence was substantially higher in the hormone-only group: 74.7% versus 25.9% in the combination group. After five years urinary, rectal, and sexual problems were slightly more frequent in the combination group.
The researchers concluded that the combination of radiation therapy and hormone therapy was superior to hormone therapy alone and cut the rate of prostate cancer deaths in half. Furthermore, the side-effect profile for the combination therapy was acceptable.
Reference:
1 Widmark A, Klepp O, Solberg A, et al. Endocrine treatment, with or without radiotherapy, in locally advanced prostate cancer (SPCG-7/SFUO-3): An open randomized phase III trial. The Lancet [early online publication]. December 16, 2008.