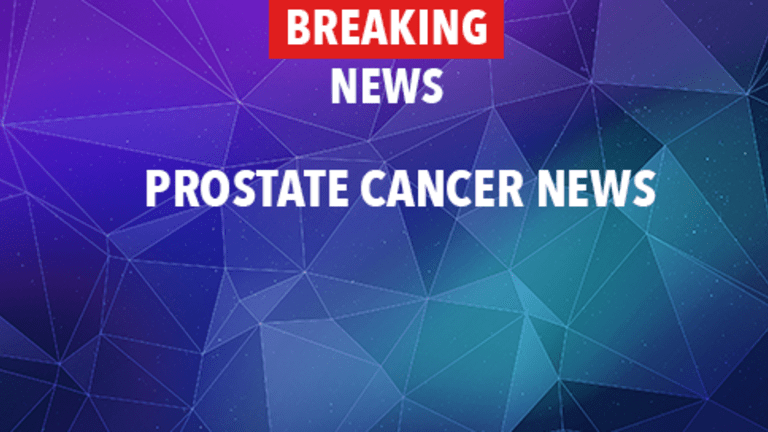 Radiation Therapy may be Feasible Treatment Option in Patients
Radiation Therapy may be Feasible Treatment Option in Patients with Recurrent Prostate Cancer
According to a recent article published in BJU International, radiation therapy in patients who experience a cancer recurrence following a radical prostatectomy may provide an effective treatment option.
The prostate is a male sex gland that is located between the bladder and the rectum and is responsible for creating a component of semen. Localized prostate cancer refers to cancer that has not spread from its site of origin. Several treatment options exist for patients with prostate cancer, including watchful waiting, surgical removal of the prostate (radical prostatectomy), radiation therapy, cryosurgery and/or hormone therapy. Researchers are beginning to directly compare different treatment modalities in patients with different stages of prostate cancer in order to determine optimal therapeutic regimens.
Prostate-specific antigens (PSA) are proteins that are shed by prostate cells into the bloodstream and when elevated, often indicate the presence or recurrence of prostate cancer. A Gleason score indicates the aggressiveness of the prostate cancer, which is determined by examining specimens of the prostate obtained from biopsies. A lower Gleason score correlates with less aggressive cancer, while a higher Gleason score correlates with a more aggressive cancer. Researchers are still evaluating optimal therapeutic approaches for patients who experience a recurrence of cancer following a specific treatment modality.
Researchers from France recently analyzed data from their institution involving 52 patients who were treated with radiation therapy for the treatment of localized prostate cancer. All patients had undergone a radical prostatectomy for localized prostate cancer and ultimately experienced a cancer recurrence as indicated by 3 consecutive rises in PSA levels. The average duration of time between a prostatectomy and treatment with radiation therapy for patients in this study was 30.5 months. Three years following treatment with radiation, 51% of the patients experienced no raise in their PSA levels. The variables most closely associated with no return of cancer were a low PSA level directly following treatment with radiation and a low Gleason score. Side effects from therapy appeared minimal.

These researchers concluded that radiation therapy might be an effective treatment option for patients with localized prostate cancer that has recurred as indicated by a rise in PSA levels following a radical prostatectomy. In particular, radiation therapy in this group of patients appears most favorable in those with a low Gleason score and low PSA levels directly following radiation therapy. However, only results from clinical trials directly comparing different treatment options for patients with recurrent prostate cancer can help determine optimal therapeutic approaches. Patients with recurrent prostate cancer following a prostatectomy may wish to speak with their physician about the risks and benefits of radiation therapy or participation in a clinical trial evaluating other treatment approaches. Two sources of information regarding ongoing clinical trials include the National Cancer Institute (cancer.gov) and www.eCancerTrials.com. ECancerTrials.com also provides personalized clinical trial searches on behalf of patients.
Reference: de la Taille, A, Flam T, Thiounn N, et al. Predictive factors of radiation therapy for patients with prostate specific antigen recurrence after radical prostatectomy.
BJU International. 2002;90:887-892.
Copyright © 2018 CancerConnect. All Rights Reserved.