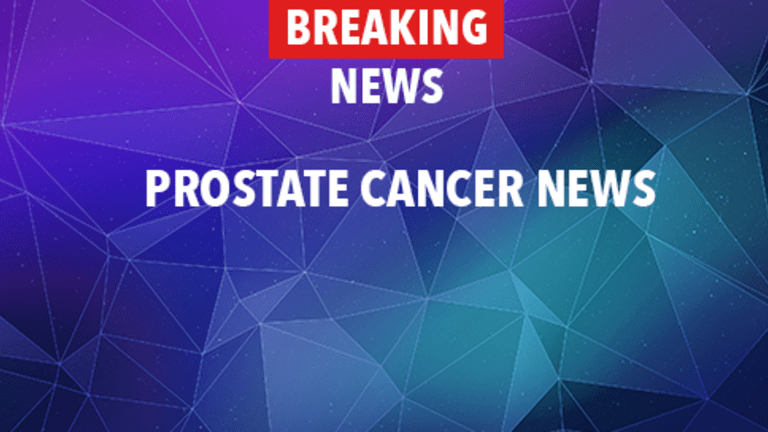 Radiation Therapy for Recurrent Prostate Cancer May Improve Survival in Some Men
Radiation Therapy for Recurrent Prostate Cancer May Improve Survival in Some Men
According to results recently presented at the 2004 annual meeting of the American Urological Association, radiation therapy for a cancer recurrence following surgery may improve long-term survival in some men.
The prostate is a walnut-sized gland that is located between the bladder and the rectum. It is responsible for forming a component of semen. Prostate cancer that has not spread beyond the prostate is most commonly treated with either surgery to remove the prostate and surrounding tissue (prostatectomy) or radiation therapy. Once the cancer has recurred following initial therapy, optimal treatment has not yet been established, and options depend upon the extent of spread, the concerns of side effects by the patient, and/or the overall health of the patient.
Prostate specific antigen (PSA) is a protein that is normally shed by the prostate and can be measured in the blood. Elevated PSA levels may be used to detect the presence of prostate cancer, detect response to therapy, and/or detect a cancer recurrence following therapy. Men whose prostate cancer is localized, or has not spread outside of the prostate, have their PSA levels monitored following therapy.
Researchers from Chicago recently conducted a clinical trial to evaluate the role of radiation therapy following a PSA rise in men who had undergone a prostatectomy. The trial included 223 men who received radiation therapy after their PSA levels began to rise. All men had been treated with a prior prostatectomy. Overall, 73% achieved undetectable PSA levels following radiation therapy. Men who had a more aggressive type of cancer and had higher PSA levels prior to their prostatectomy were more likely to not respond to radiation therapy. For the group of patients that achieved anti-cancer responses to radiation therapy, the rates of survival without a rise in PSA levels at 5 and 10 years following radiation were 35% and 55%, respectively.

The researchers concluded that radiation therapy for prostate cancer that has recurred as indicated by rising PSA levels following surgery may improve progression-free survival in a significant portion of patients. These results indicate that the cancer cells had not yet spread far beyond the prostate. Patients with a rising PSA level following a prostatectomy may wish to speak with their physician about their individual risks and benefits of additional treatment with radiation therapy.
Reference: Misop H, Hawkins S, Catalona W. Salvage radiation therapy for PSA progression following radical prostatectomy: 10-year outcome estimates. Proceedings from the 99th annual meeting of the American Urological Association. 2004;171: Abstract #1454.
Copyright © 2018 CancerConnect. All Rights Reserved.