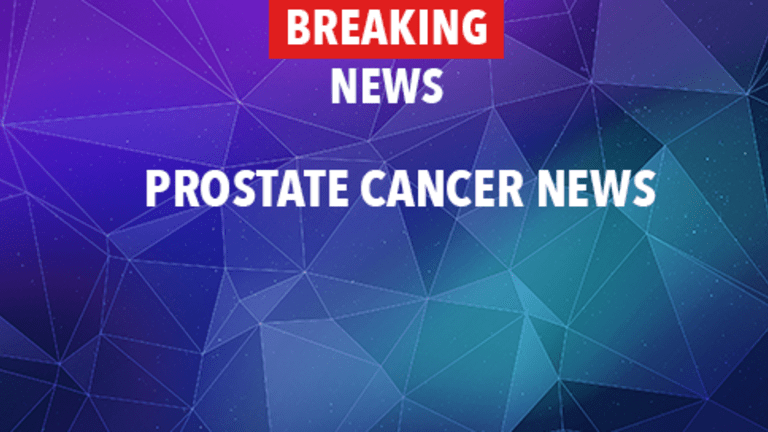 Radiation Therapy Benefits Selected Patients With Node-Positive Prostate Cancer
Radiation Therapy Benefits Selected Patients With Node-Positive Prostate Cancer
According to a recent report published in The Journal of Clinical Oncology, men with advanced prostate cancer involving the lymph nodes may benefit from treatment with radiation in addition to hormonal therapy.
Prostate cancer is the most commonly diagnosed cancer (other than skin cancer) in U.S. men. Each year, more than 240,000 men are diagnosed with the disease. When the cancer is diagnosed at an early stage, treatment options include surgery, radiation therapy, and active surveillance (close monitoring but no treatment unless the cancer shows signs of worsening). More advanced disease when the cancer has spread to the pelvic lymph nodes and beyond has historically been treated with hormone therapy and more recently chemotherapy.
Dr. Abdollah and his colleagues have now reported that adjuvant radiotherapy is associated with a survival benefit in some patients with cancer that has spread beyond the prostate to local lymph nodes disease irrespective of other tumor characteristics.
In the reported study 1,107 patients with prostate cancer involving the pelvic lymph nodes were evaluated. All patients were treated with radical prostatectomy and pelvic lymph node dissection between 1988 and 2010 at the Mayo Clinic in Rochester, Minnesota, and San Raffaele Hospital in Milan. All patients received adjuvant hormonal therapy with or without adjuvant radiotherapy.
On multivariate analysis, adjuvant radiotherapy was associated with a significantly lower risk of prostate cancer–specific mortality and overall survival. The survival benefit however was limited to two groups of patients: those with two or more positive nodes and Gleason score 7 to 10, or patients with three to four positive nodes regardless of other tumor characteristics.
Newly diagnosed prostate cancer patients with cancer involving the pelvic lymph nodes should discuss the potential role of radiation therapy in addition to hormonal or other systemic therapies with their treating physician.
Reference:
Copyright © 2018 CancerConnect. All Rights Reserved.