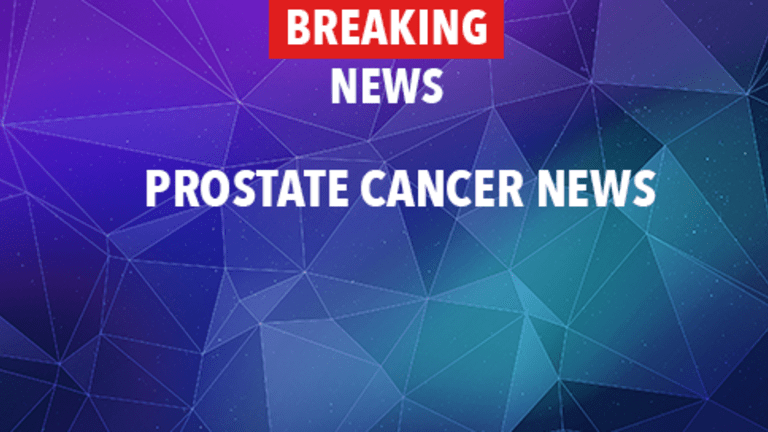 Radiation for Prostate Cancer Does Not Increase Long-term Adverse Effects
Higher-dose Radiation for Prostate Cancer Does Not Increase Long-term Adverse Effects
Among men treated with combined photon and proton radiation therapy for early prostate cancer, a higher dose of radiation did not increase the risk of long-term side effects. These results were published in the Journal of the American Medical Association.
Treatment options for early prostate cancer include watchful waiting, surgery, radiation therapy, and hormonal therapy. Among men treated with radiation therapy, higher doses of radiation have been shown to improve cancer control, but there is concern that these higher doses may also increase the occurrence of long-term side effects such as urinary and sexual problems.
The PROG 9509 study was conducted to compare two doses of combined photon and proton radiation among 393 men with localized, T1b-T2b prostate cancer. Study participants received a total radiation dose of either 79.2 Gy or 70.2 Gy.
Previous results from this study indicated that the higher dose of radiation provided better cancer control than the standard dose.[1]
Patients have now been followed for more than nine years. The current analysis focused on long-term, patient-reported symptoms.[2]
Compared with men treated with a conventional dose of radiation, men treated with a higher dose of radiation reported similar rates of urinary obstruction/irritation, urinary incontinence, bowel problems, and sexual dysfunction.
These results suggest that higher doses of radiation improve cancer control among men with early prostate cancer without increasing the occurrence of long-term urinary, bowel, or sexual problems.
References:
[1] Zietman AL, Bae K, Slater J, et al. Randomized trial comparing conventional-dose with high-dose conformal radiation therapy in early-stage adenocarcinoma of the prostate: Long-term results from Proton Radiation Oncology Group/American College of Radiology 95-09. Journal of Clinical Oncology. 2010; 28: 1106-1111
[2] Talcott JA, Rossi C, Shipley WU et al. Patient-reported long-term outcomes after conventional and high-dose combined proton and photon radiation for early prostate cancer. JAMA. 2010;303:1046-1053.
Copyright © 2018 CancerConnect. All Rights Reserved.