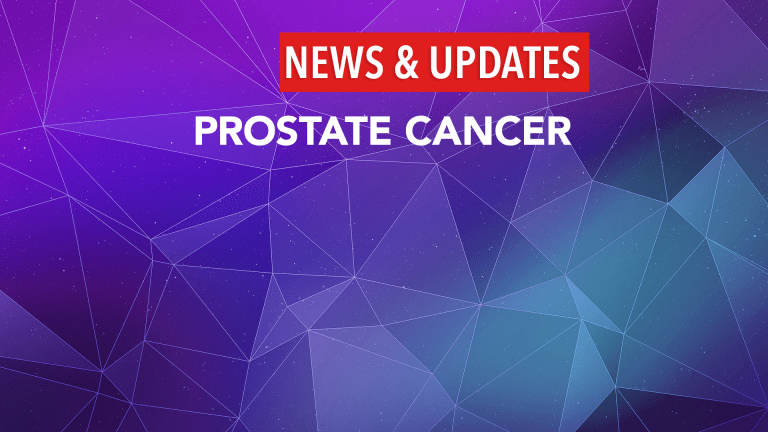 Quality of Life Among Men with Prostate Cancer Treated with Radiation
Quality of Life Among Men with Prostate Cancer Treated with Radiation and Androgen Deprivation Therapy Following Surgery
According to an article recently published in the International Journal of Radiation Oncology, Biology and Physics, long-term quality of life is not severely compromised among men with prostate cancer who are treated with radiation therapy and androgen deprivation therapy following surgery.
The prostate is a gland of the male reproductive system. It produces some of the fluid that transports sperm during ejaculation. After skin cancer, prostate cancer is the most common form of cancer diagnosed in men. The outlook for men diagnosed with prostate cancer is good: overall survival rates for all stages of prostate cancer have improved dramatically over the past 20 years.
Current treatment options for prostate cancer include watchful waiting, surgery, chemotherapy, radiation, or hormonal therapy. Hormonal therapy is designed to block testosterone from stimulating the growth of hormone-dependent types of prostate cancer.
Since long-term survival is common among men with prostate cancer, quality-of-life issues associated with specific treatment regimens are becoming important considerations when individualizing treatment for these patients.
Researchers from Canada recently conducted a clinical study to evaluate long-term quality of life among men diagnosed with prostate cancer. This study included 74 patients who had undergone surgery as initial therapy for their prostate cancer and had experienced a progression of their cancer following surgery. Patients were then treated with radiation therapy plus two years of androgen suppression (AS) therapy. Questionnaires including several quality-of-life issues were given to patients prior to treatment with radiation and AS; follow-up visits were also conducted.
Overall, long-term quality of life was not severely compromised among these patients:
Bowel dysfunction by the end of radiation therapy occurred in 23% of patients; however, this improved after radiation therapy and remained at 5%-10% during the period of AS.
Urinary dysfunction was not as pronounced as bowel dysfunction and followed a similar pattern.
Erectile dysfunction showed no decline during radiation therapy but did decline by 10% during AS.
No other persistent quality-of-life concerns were reported as significant among these patients.
The researchers concluded that treatment with radiation therapy and two years of AS does not severely compromise the quality of life among men with prostate cancer whose cancer has progressed following surgery. However, it is important for all men to speak with their physician regarding their individual risks and benefits of each treatment measure with their physician.
Reference: Pearce A, Choo R, Danjoux C, et al. Effect of Combined Treatment with Salvage Radiotherapy plus Androgen Suppression on Quality of Life in Patients with Recurrent Prostate Cancer after Radical Prostatectomy*. International Journal of Radiation Oncology, Biology and Physics.* 2006; 65: 78-83.