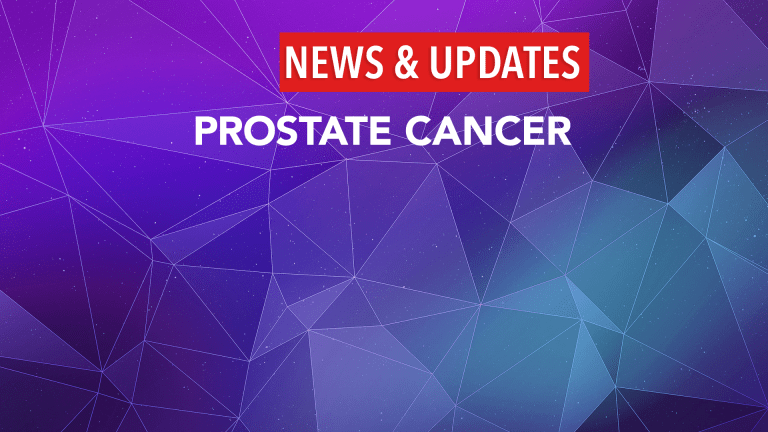 Provenge® for Hormone-refractory Prostate Cancer
Provenge® immunotherapy prolongs survival in advanced prostate cancer - very effective in African Americans.
Among all men with metastatic, hormone-refractory prostate cancer, the immunotherapy agent Provenge® (sipuleucel-T) improves survival by roughly four months. The findings from this phase III study were published in The New England Journal of Medicine (1) and led to a subsequent Food and Drug Administration approval. (3) The Centers for Medicare and Medicaid Services announced that Medicare will cover Provenge® (sipuleucel-T) for the treatment of metastatic, hormone-refractory prostate cancer that is producing few or no symptoms in June 2011. (4)
Analyses of the PROCEED registry at the 112th American Urological Association (AUA) Annual Meeting in Boston further revealed that Provenge vaccine treated African-American men demonstrated an additional average survival benefit of 9.3 months compared with Caucasian patients (37.3 months verses 28.0 months, respectively) . The PROCEED registry followed men with metastatic hormone-refractory prostate cancer (mCRPC) treated with the Provenge® in a real-world treatment setting. In addition, among the group of patients treated with prostate specific antigen (PSA) levels below the average at the time of Provenge treatment, African-American patients demonstrated an additional survival benefit of nearly two additional years when compared with Caucasian patients (54.3 months vs. 33.4 months).
About Prostate Cancer
The prostate is a male sex gland responsible for producing fluid that forms semen. It is located below the bladder, in front of the rectum, and surrounds the urethra. Prostate cancer occurs when the cells in the prostate gland grow out of control.
Prostate cancer is a hormonally sensitive disease that can often be controlled for long periods with androgen deprivation therapy (ADT). When prostate cancer stops responding to this treatment, it is referred to as hormone-refractory prostate cancer. Metastatic hormone-refractory prostate cancer is a challenging form of the disease to treat because the cancer has spread to distant sites in the body and does not respond to treatment with hormonal therapy.
About PROVENGE® (sipuleucel-T)
PROVENGE® is an autologous cellular immunotherapy vaccine currently FDA indicated for the treatment of asymptomatic or minimally symptomatic metastatic castrate-resistant (hormone refractory) prostate cancer.
The study enrolled 512 men with metastatic, hormone-refractory prostate cancer. Study participants were treated with either Provenge or a placebo. Median overall survival was 25.8 months in the Provenge group compared with 21.7 months in the placebo group, a 4.1-month improvement in survival. The 36-month survival was 31.7% for the Provenge group versus 23% for the placebo group. Time to disease progression was similar in both groups. Chills, fever, and headache were reported more frequently in the Provenge group compared with the placebo group.
The four-month improvement in overall survival with manageable side effects reported in this study resulted in the approval of Provenge for the treatment of metastatic prostate cancer that is hormone-refractory.
About Prostate Cancer in African-American Men
Prostate cancer is the most frequently occurring non-cutaneous cancer among men in the United States and is second only to lung cancer among the leading causes of cancer-related deaths. Prostate cancer is the most commonly diagnosed cancer in African-American men, representing 31 percent of all cancers.(5-7) It is estimated that, one in six African-American men were diagnosed with prostate cancer last year– and one in 23 had a lifetime probability of dying from their disease. (8)
The incidence of prostate cancer is 60 percent higher among African-American than Caucasian men, and the mortality rate is more than twice as high, (6) which prostate cancer incidence patterns from population modeling suggest is likely due to a higher incidence of preclinical disease and higher risk of progression to metastatic disease before clinical diagnosis among African-American men compared with the general population. (7) Based on this modeling, African-American men are more likely to be diagnosed with prostate cancer at a younger age and a higher stage and to have their disease progress after treatment compared with Caucasian men. (7) The lifetime probability of an African-American man dying of prostate cancer is almost double that of a Caucasian man (4.4 percent vs. 2.4 percent). (4)
About the PROCEED Registry
The PROCEED registry enrolled more than 1,900 patients with mCRPC who received Provenge between 2011 and 2013 in everyday treatment settings. Overall approximately 12% of treated patients were African-American, and the analysis presented at the AUA meeting compared the overall survival in a subset of African-American patients (n=210) and Caucasian patients (n=420) matched by baseline PSA.
The analysis showed that the overall survival on average was significantly better for the African-American patients than the Caucasian patients (37.3 months verses 28 months). African-American men also had better outcomes than Caucasian men when survival was assessed based on PSA levels. Among those with a PSA level below the median, the overall survival was 54.3 months for African-Americans compared to only 33.4 months for Caucasian patients. African-American race was an independent predictor of improved survival following treatment with Provenge.
This new clinical data about how metastatic prostate cancer patients respond to and benefit from Provenge in everyday clinical practice should be useful to urologists and oncologists in supporting treatment decisions for their patients, especially their African-American patients.
Provenge Effectively Combined with Taxotere
According to results recently presented at the 2006 annual Chemotherapy Foundation Symposium, Provenge® plus Taxotere® (docetaxel) improves outcomes compared to Taxotere alone in patients with hormone-refractory prostate cancer. (11,12)
Researchers conducted a clinical trial to further evaluate Provenge in the treatment of HRPC. This trial included 82 patients who were initially treated with either Provenge or placebo (inactive substitute). They were then treated with Taxotere.
Median survival was 34.5 months for patients treated with both Provenge and Taxotere compared with 25.4 months for those treated with placebo/Taxotere.
68% of patients who initially received placebo ultimately switched to treatment with Provenge/Taxotere. Among these patients, median survival was 25.7 months compared with 20.2 months for patients who continued treatment with placebo/Taxotere.
Side effects of Provenge are generally consistent with cytokine release syndrome and include chills, fever, headache, myalgia, sweating, and "flu"-like symptoms, usually within the first 24 hours of infusion. No increase in autoimmune disorders or secondary malignancies has been noted. (13)
References:
Kantoff PW, Higano CS, Shore ND, et al. Sipuleucel-T immunotherapy for castration-resistant prostate cancer. New England Journal of Medicine. 2010;363:411-422.
Kantoff P, Higano CS, Berger ER, et al. Updated survival results of the IMPACT trial of sipuleucel-T for metastatic castration-resistant prostate cancer (CRPC). Presented at the 2010 Genitourinary Cancers Symposium in San Francisco. March 5-7, 2010. Abstract 8.
DA News Release. FDA Approves a Cellular Immunotherapy for Men with Advanced Prostate Cancer. Available at:Accessed April 29, 2010.
​Centers for Medicare and Medicaid Services. Press release: Medicare expands treatment options for patients with advanced prostate cancer. June 30, 2011.
Sartor O, et al. Overall Survival Analysis of African American and Caucasian Patients Receiving Sipuleucel-T: Preliminary Data from the PROCEED Registry. Presented at the 2017 American Urological Association (AUA) Annual Meeting; May 13, 2017; Boston, Mass.
Jemal A, et al. Cancer statistics, 2009. CA Cancer J Clin. 2009;59:225–249.
American Cancer Society. Cancer Facts & Figures for African Americans. . Accessed April 2017.
American Cancer Society. Cancer Facts & Figures for African Americans 2016-2018. . Accessed April 2017.
Sultan DH, et al. Affecting African American men's prostate cancer screening decision-making through a mobile tablet-mediated intervention. J Health Care Poor Underserved. 2014;25(3):1262–1277. . Accessed April 2017.
Tsodikov A, et al. Is prostate cancer different in black men? Answers from 3 natural history models. April 24*,* 2017. DOI: 10.1002/cncr.30687.
Petrylak D, et al. Defining the optimal role of immunotherapy and chemotherapy: Advanced prostate cancer patients who receive sipuleucel-T (PROVENGE) followed by docetaxel derive greatest survival benefit. 14th Annual Meeting of the Chemotherapy Foundation Symposium. New York, New York. November 8-11, 2006.
Small EJ, Schellhammer PF, Higano CS, et al. Placebo-controlled phase III trial of immunologic therapy with sipuleucel-T (APC8015) in patients with metastatic asymptomatic hormone refractory prostate cancer. Journal of Clinical Oncology 2006;24:3089-3094.
Hall SJ, Klotz L, Pantuck AJ, et al.: Integrated safety data from 4 randomized, double-blind, controlled trials of autologous cellular immunotherapy with sipuleucel-T in patients with prostate cancer. J Urol 186 (3): 877-81, 2011.