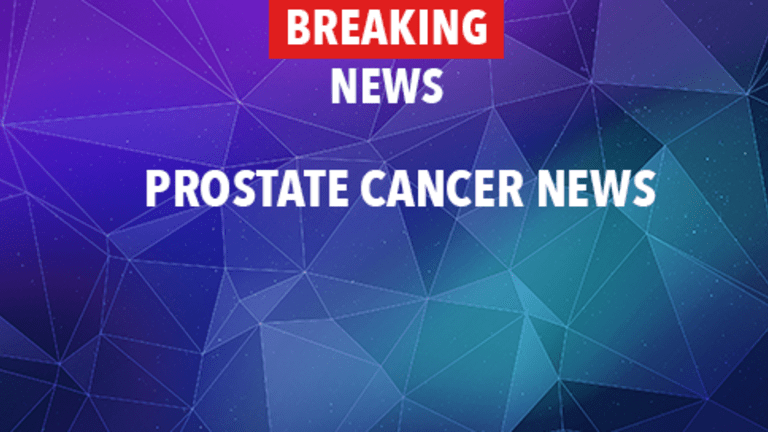 Prostvac® Vaccine Promising in Treatment of Metastatic Castration-Resistant
Prostvac® Vaccine Promising in Treatment of Metastatic Castration-Resistant Prostate Cancer
The prostate cancer vaccine Prostvac® (rilimogene galvacirepvec/rilimogene glafolivec) may be active in combination with Yervoy® (ipilimumab) in the treatment of metastatic prostate cancer that does not respond to hormone therapy. These findings were presented at the 2015 Genitourinary Cancers Symposium on February 26–28 in Orlando, Florida.
Prostate cancer is a hormonally sensitive disease that can often be controlled for long periods with androgen-deprivation therapy, or hormone therapy. When prostate cancer stops responding to this treatment, it is referred to as castration-resistant prostate cancer (CRPC) or hormone refractory prostate cancer. Metastatic CRPC is a challenging form of the disease to treat because the cancer has spread to distant sites in the body and does not respond to treatment with hormonal therapy.
Researchers are increasingly interested in the potential role of immunotherapy in the treatment of prostate cancer. Immunotherapy treatments work by activating the immune system to attack cancer cells.
Prostvac is a cancer vaccine that is designed to stimulate the immune system to attack targets found on cancer cells. The immunotherapy drug Yervoy is approved for the treatment of advanced melanoma and may also be active in prostate cancer. Yervoy is thought to intensify the body's immune response to Prostvac when the two treatments are used in combination.
Researchers with two Phase II clinical trials recently evaluated the Prostvac vaccine in the treatment of metastatic CRPC. Patients received either Prostvac or placebo. In one of the Phase II trials, those in the Prostvac group had an overall survival that was about eight months longer than those on placebo (25 versus 17 months). Outcomes from the other Phase II trial were similar: patients in this trial on Prostvac had a median overall survival of about 27 months.
In an additional study, a Phase I trial, men with metastatic CRPC were treated with Prostvac plus escalating doses of Yervoy immunotherapy. Patients in the Phase I study had a median overall survival of about 31 months for all dose levels of Yervoy. Those who received the highest dose of Yervoy (10 mg/kg) had the longest median overall survival: 37 months. In addition, about 20% of patients on the highest dose of Yervoy were still alive at 80 months.
Based on the findings from these three trials of Prostvac, the vaccine appears promising in the treatment of patients with metastatic CRPC, especially when combined with Yervoy. Additional trials will continue to investigate Prostvac and Yervoy in these patients, including and international Phase III trial of Prostvac that is underway.
Reference: Singh H, Madan RA, Dahut WL, et al. Combining active immunotherapy and immune checkpoint inhibitors in prostate cancer. Presented at the 2015 Genitourinary Cancers Symposium. Journal of Clinical Oncology. 2015; 33 (supplement 7; abstract 172).
Copyright © 2018 CancerConnect. All Rights Reserved.