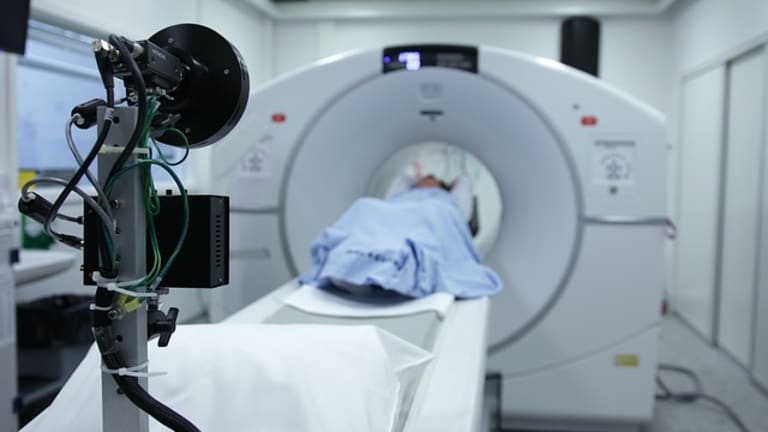 Prostate MRI Directed Biopsy Appears Superior
MRI directed prostate biopsy appears to improve accuracy and avoid unnecessary biopsies.
by Dr. C.H. Weaver M.D. 3/2021
The PRECISION clinical trial suggests that using MRI to target prostate biopsies can reduce the number of invasive biopsies by up to 28% by identifying more "harmful and fewer "harmless" prostate cancers according to study results published in the New England Journal of Medicine. (1)
Prostate cancer is currently diagnosed by examining biopsy samples taken from the prostate via a procedure called TRUS (TRansrectal UltraSound guided prostate biopsy). The ultrasound-guided procedure requires inserting a probe into the anus under local anesthetic and taking 10-12 samples from the prostate using a special needle. During a TRUS the cancer may be missed, and the procedure is uncomfortable, costly, and carries a slight risk of infection.
About PRECISION
The PRECISION clinical study was designed to determine whether an MRI scan can avoid the need for biopsy in some patients or give better diagnostic information where a biopsy is necessary. 500 men from 23 treatment programs around the world agreed to be examined either with a standard 10-12 core TRUS biopsy, or with an initial MRI scan followed by a targeted biopsy if the MRI showed an abnormality. The goal of the study was to assess what proportion of men were diagnosed with clinically significant prostate cancer (defined as a Gleason Grade of ≥3+4) which is harmful cancer that is desirable to find.
The researchers found that 28% of the 252 men evaluated by MRI avoided the need for a subsequent biopsy. Of those who needed a biopsy, the researchers detected clinically significant cancer in 38% compared with 26% of the men who received only the TRUS biopsy.
The study results demonstrate that using an initial MRI assessment followed by biopsy when required, can not only reduce the overall number of biopsies performed, but can give more accurate results than TRUS-biopsy alone. The MRI pathway detected more harmful cancers that needed treatment, and it reduced over diagnosis of harmless cancers, even though fewer men had a biopsy in the MRI.
According to the study authors "men who need to have investigation for prostate cancer for the first time, PRECISION shows that using an MRI to identify suspected cancer in the prostate and performing a prostate biopsy targeted to the MRI information, leads to more cancers being diagnosed than the standard way that we have been performing prostate biopsy for the last 25 years."
Reference